Published: 28/10/2019   Last Updated: 28/10/2019  
Tags:
All the leaves are brown and the sky is grey… You may be dreaming of hotter climates but the reality is autumn is here and winter is very much on its way. It doesn't matter if you're planning to sell your property in the next few months or years in Kensington, keeping it well maintained is essential so that little niggles don't turn into huge problems down the line. Instead of snuggling in front of the fire, why not get these six maintenance tasks ticked off your list over the weekend?
Leafing around

Fallen leaves of all colours can create a beautiful scene, but they can also play havoc with your lawn and inhibit growth during the spring. Buyers want to see luscious green grass not a lawn with barren patches making it look unloved and uncared for. Leaves can also make paths and paving very slippery, causing preventable accidents. Raking up the leaves and removing them from your garden and pathways will help to keep your garden alive and also your family safe this autumn.
Clean gutters
Those pesky little leaves can get everywhere, and one place where they can create a lot of problems is in your gutters. It's easy to ignore what you can't see, and often you don't know how much they are cluttering your guttering until you see rainwater spilling over and down your walls. This overflow can start to cause damp and, if left, more serious issues can arise. If this is one job that feels out of your reach we can certainly recommend a local company who would be happy to help you.
Chim-Chiminey
Many homes in Kensington have a multifuel stove or similar – you don't want a relaxing night ruined by smoke coming back down your chimney and flue, which is why it's important that you get it cleaned regularly. Cleaning helps to you burn fuel more efficiently, thus reducing smoke and emissions. When you don't maintain your chimney, tar and soot can build up on the flue, which can be corrosive and increase the risk of a chimney fire. According to the Heating Equipment Testing and Approval Scheme, if you have a wood stove you should have it cleaned twice a year, and once a year for authorised smokeless fuels.
Get testing
We all want to ensure that our families are safe, and it can be easy to forget to test our home safety devices. When was the last time you checked that your smoke alarm is working, or even changed the batteries? There is no time like the present to make sure you've done everything you can to keep your family safe – every second counts when it comes to a fire, and your alarm will make sure you are alerted.
Protect from damage
The days of BBQs in your garden may be a distant memory, but have you made sure your garden and patio furniture is protected for the winter? Garden furniture is susceptible to damage and our weather is anything but kind, so if you're not able to put it in a shed or garage, you can purchase a covering so you know it will be raring to go when the sunny weather arrives again next year.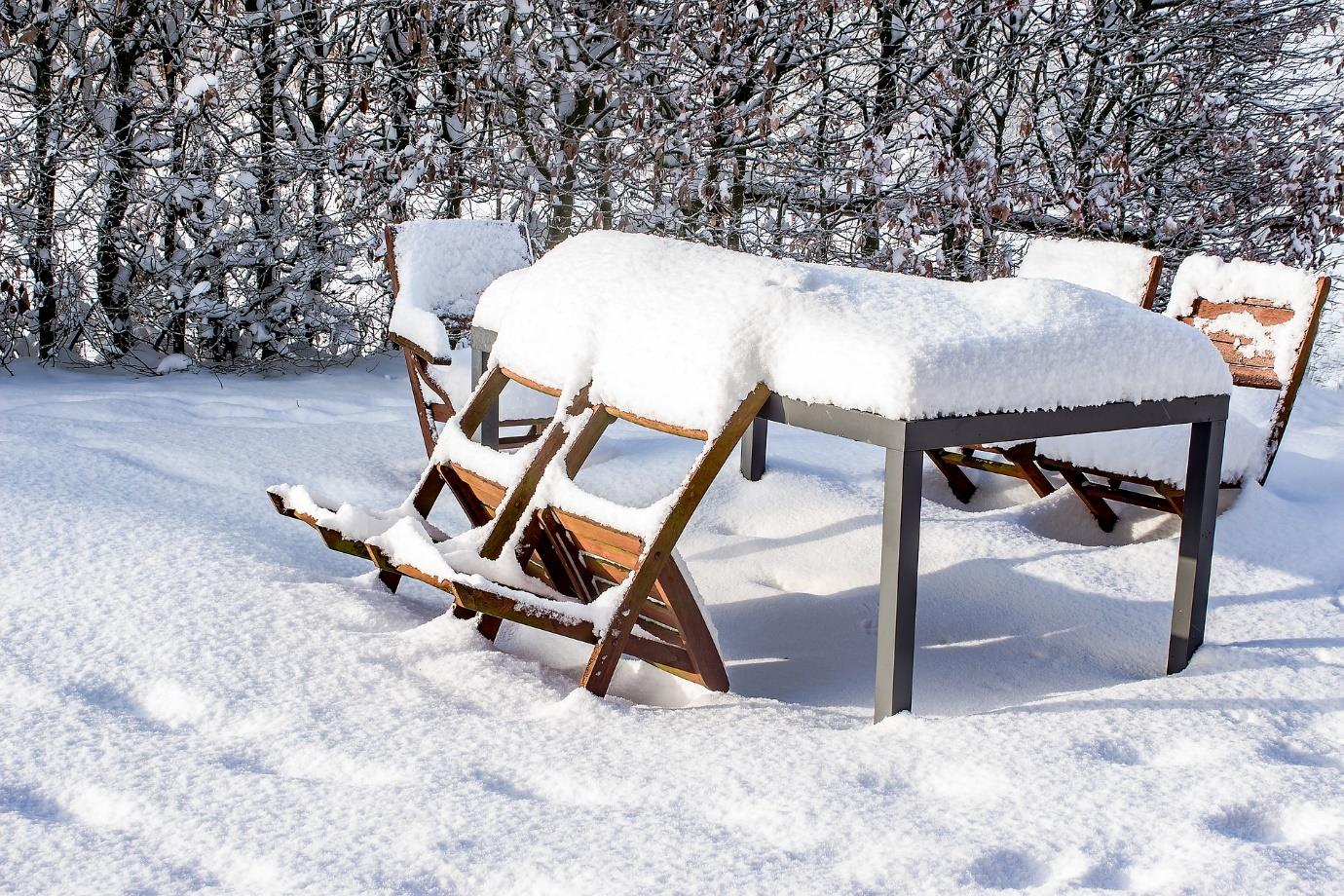 Are you covered?
The autumn and winter can bring wild weathers – when was the last time you checked your home insurance to ensure you're completely covered in case of the unexpected? Take some time to look through your documents so you know what you're covered for and what you're not, and you can see if you need to make any additions, or change to another company when it's time for renewal. Make sure you check the accidental damage on both your buildings and contents insurance to give you peace of mind for those everyday mishaps or sudden shockers.
However you spend your weekend, try and make some time to maintain your home before winter takes hold; this could save you a lot of time, unnecessary stress and wasted money. This is your home and by giving it the care it deserves, you'll be maximising the value of your property for when you decide it's time to sell. Every day we help many people with their moving needs in Kensington and Chelsea if you're curious about the current value of your home, give our team at Harding Green a call on 0203 375 1970.