No min
£250,000
£500,000
£750,000
£1,000,000
£1,500,000
£2,000,000
£2,500,000
£3,000,000
£5,000,000
£7,500,000
£10,000,000
£20,000,000
£100 PW
£150 PW
£200 PW
£250 PW
£300 PW
£350 PW
£400 PW
£450 PW
£500 PW
£600 PW
£700 PW
£800 PW
£900 PW
£1,000 PW
£1,100 PW
£1,200 PW
£1,250 PW
£1,300 PW
£1,400 PW
£1,500 PW
£1,750 PW
£2,000 PW
£2,250 PW
£2,500 PW
£2,750 PW
£3,000 PW
£3,500 PW
£4,000 PW
£4,500 PW
£5,000 PW
£5,500 PW
£6,000 PW
£6,500 PW
£7,000 PW
£8,000 PW
£9,000 PW
£12,500 PW
£15,000 PW
£17,500 PW
£20,000 PW
£25,000 PW
£30,000 PW
£35,000 PW
£40,000 PW
No max
£250,000
£500,000
£750,000
£1,000,000
£1,500,000
£2,000,000
£2,500,000
£3,000,000
£5,000,000
£7,500,000
£10,000,000
£20,000,000
£100 PW
£150 PW
£200 PW
£250 PW
£300 PW
£350 PW
£400 PW
£450 PW
£500 PW
£600 PW
£700 PW
£800 PW
£900 PW
£1,000 PW
£1,100 PW
£1,200 PW
£1,250 PW
£1,300 PW
£1,400 PW
£1,500 PW
£1,750 PW
£2,000 PW
£2,250 PW
£2,500 PW
£2,750 PW
£3,000 PW
£3,500 PW
£4,000 PW
£4,500 PW
£5,000 PW
£5,500 PW
£6,000 PW
£6,500 PW
£7,000 PW
£8,000 PW
£9,000 PW
£12,500 PW
£15,000 PW
£17,500 PW
£20,000 PW
£25,000 PW
£30,000 PW
£35,000 PW
£40,000 PW
Welcome
Home
Harding Green provides Estate Agents across London and prime country markets with the ability to work on a self-employed basis whilst retaining the majority of any fees they generate. We provide the latest in technology alongside unrivalled back office support, which allows our agents to work remotely whilst being supported by our London office.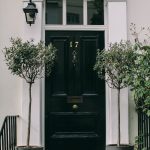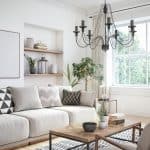 I had a great experience with Harding Green! I'm looking into selling my property in north London, and Mike gave me some really great advice and guidance which clarified the current market situation. Highly recommended to anyone in need of an estate agent!
The service I received from Jack Graham-Lindsey was exemplary. In difficult market conditions and with various quirks to handle, Jack was at all times knowledgable and reassuring. I honestly don't think that anyone else would have dealt with the challenge with as much dedication and professionalism. I would recommend him to any potential seller in a heartbeat...and I don't usually write reviews.
Sai has been an absolute rock in the most difficult house sale I have ever had to deal with. His patience and negotiating skills were really put to the test but he persevered and six long months later we are about to complete on the transaction. I am really grateful for both Sai's and Harding Green's input.
Michelle Berriedale-Johnson
Working with Nicholas was an absolute pleasure, particularly as a first time buyer who was new to the process. Right from the get go Nicholas understood my needs and only showed my properties that were really worth considering and well aligned with my budget. Would highly recommend him and would definitely work with him in the future.
Get in touch
If you would like to discuss our services, request a market appraisal, or if you have any questions regarding a particular property, please do not hesitate to contact us, as we would be delighted to hear from you.
One point of contact, meet our property experts
Learn more