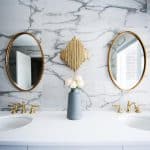 Our Financial Partners
We work with an extremely reputable independent expert mortgage broker, who are not restricted to using a specific lender or group of lenders and can easily compare the cheapest rates offered by all banks.
The advantage of this is that it cuts out the hassle of speaking directly with a wide range of banks in order to find out which lender is cheapest in any given scenario. Some lenders, particularly for specialist solutions, only offer specific products through mortgage brokers.
Wider Range of Products
Our partners are whole of market brokers meaning they have access to every product available to borrowers, some of which would not be available to you as a direct customer.
Bespoke Advice
Your dedicated broker will conduct a streamlined fact find to gain an understanding of the key points and your needs, and will then source the right product to match all of your requirements at the best possible price.
Managed Mortgage Application Process
During the underwriting process you will be asked to provide a list of documents to the lender, some of which you may not be immediately familiar with or able to produce. Our partner broker will act as a dedicated point of contact who can advise you and liaise with the estate agents and solicitors in order to dramatically reduce the stress the whole process might involve.
Approachable and Personable
Our mortgage broker partners are, of course, people themselves and you will find them friendly, helpful and approachable. They are more focused on building lasting relationships and pride themselves on gaining future business from referrals.*
*Harding Green are payable a small fee on successful referral to third party specialists.