View articles published in:
Published: 29/05/2020   Last Updated: 29/05/2020 18:02:18   Tags: Property, London Property, Estate Agent, For Sale, To Rent
It's only been a matter of days since the government released guidance to enable the property industry to reopen; since then, we have seen a surge in people wishing to sell or buy a property within London. If you're selling a property we're sure you want to do everything you can to attract potential buyers, from staging your home for sale, to choosing the right estate agent who can put a powerful marketing strategy together to attract buyers and offers. Yet it could be something very simple and small that you may not have even considered that is having a negative effect, so we hope you will avoid these four accidental ways you could be turning off buyers.
1. Buyer's vision
In today's market buyers are looking for a home they can walk into; they are savvy and know what they want and need, but also what to look out for. When selling your home, never assume that a potential buyer will be able to see past your clutter – a disorganised room can feel smaller than it really is, but chaos doesn't translate to a comfortable environment and buyers may find it difficult to connect with your home.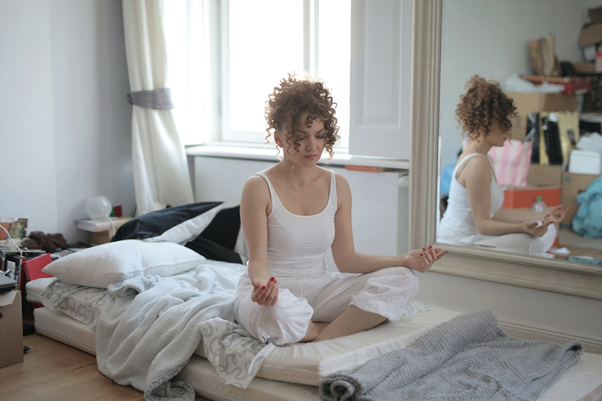 Not all buyers have the vision that will enable them to see the potential your home has, which is why preparing your home for sale is so important. We often hear sellers state that 'buyers will see past it', whether referring to the presentation of the home or garden, or rooms that have no purpose. Buyers may talk about changes they wish to make, but more often than not these will be long-term aspirations rather than immediate plans.
Your property may have flaws that have blended into the background in your eyes, but be warned, buyers will be like hawks and any blemish will be screaming at them, leaving them unimpressed. Small issues can start a case of Chinese whispers, and instead of the minor repairs needed potential buyers can leave believing that major works and a great financial investment will be required to make your house their home.
2. Smellavision
When someone is viewing your property you don't want them pondering what you had for dinner last night due to a particular aroma in the air. Smells can have a 'Marmite effect' – some scents, such as freshly baked bread, can have them wondering when they can move in, whereas others are so distracting that buyers may not be able to focus when viewing your home.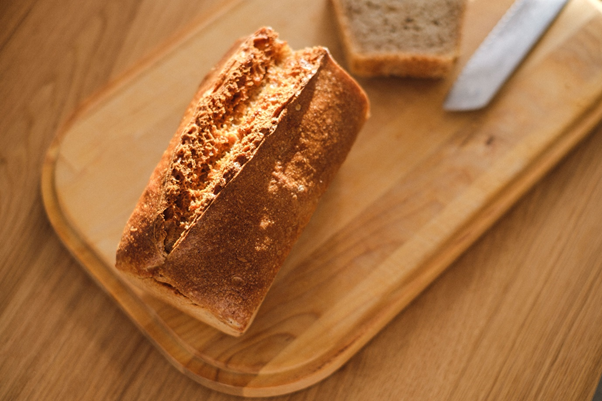 Food is not the only smell that can trigger a negative reaction, the same is often true for artificial scents such as plugins. These can be very strong and distinctive, when what you need are subtle aromas from nature, such as lavender, lemons and fresh flowers – these will also add a spot of colour to each room.
3. Ignore the whole picture
When selling your property in London you may focus your attention on ensuring the interior is looking the best it can, but have you considered every inch of your home? From your garden, to the front exterior of your property, to the garage and shed, when a buyer is looking to purchase your home they are evaluating every aspect of it. A shoddy shed signals to buyers that work or repairs are required; a messy garage doesn't spark excitement, and a tired garden will not help them to visualise their summer BBQs.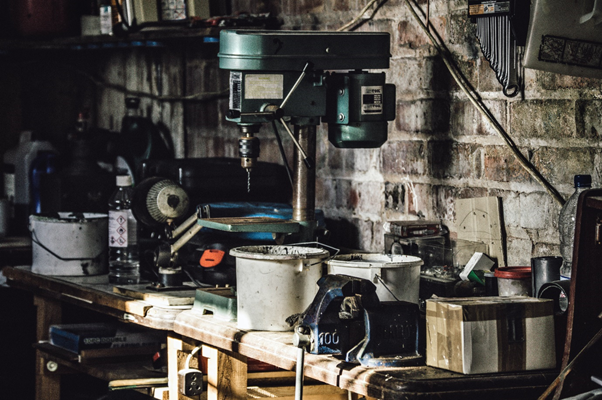 4. Emotional pull

You may have decided, pre-lockdown, that it was time to move, but after spending so much time at home you have remembered why you fell in love with your property and are having second thoughts. Lockdown could have been the reason you decided to list your property, or there could be a million reasons to move but you're finding it an emotional experience.
If you are finding that you're having trouble saying goodbye to your home, it may be time to pause for a while until you are ready. When you try and sell with an emotional attachment you can make decisions that are not in the best interests of the sale – in fact, without knowing it, you can sabotage any potential offers and put off buyers.
Published: 26/05/2020   Last Updated: 26/05/2020 17:38:00   Tags:
Last week saw the property market re-open and, as such, our Kensington branch has seen an increase in calls with people looking to sell their homes. If you too are thinking of selling, now is a great time to get your house in order so that you can maximise your home's potential value. A well-organised home is extremely attractive to buyers, so here are six easy ways to make your London home feel more organised.

1. A little decluttering (or a lot)

One of the projects you need to undertake before placing your house on the market is taking stock of what you have, identifying what you need, and what you don't. We all have things in our homes that we've kept hold of for one reason or another, and cupboards or attics that we honestly have no idea what is inside. Working your way through your house is daunting, but we can guarantee that doing this now will lift a great weight – you don't want to be packing and taking all this unwanted stuff with you when you move. Decluttering each part of your home will make organising so much simpler, so where do you begin?

2. Start small

It can be completely overwhelming wondering which part of your home to tackle first, but we find it's best to set yourself achievable tasks so you don't give up halfway through. You could tackle all the drawers one day and then cabinets another; or do a room or an item at a time, with bigger jobs such as the attic or garage, you may want to get all the family involved. When you're placing things back, use drawer organisers – make sure you finish one drawer before you move onto another. Labels, canisters and plastic organisers are wonderful tools when deciding where to put things and will also help you focus on the task rather than being fazed by the big picture.

3. Organise by room or function

When you're preparing your home for sale, each room needs a clear function and you should organise your space with this function in mind. Knowing the purpose of each room will help you when you start to organise everything, as you will be able to lay all your items out and group them according to where they will be best placed. If you have a room which you've decided should be presented as a home office, then place all relevant items together ready to be carefully organised in their new space. Some people like to use labelling, but we recognise this isn't for everyone, so find your own style and way to organise – however you do it, there will be a great deal of satisfaction when you've finished.

4. Why not get creative?

Organising each room in your home doesn't mean that everything has to be hidden; open shelves provide a wonderful opportunity to create stylish designs for displaying your items. You can showcase books, ceramics and photo frames, but make sure you create a visual feast for the eye rather than a shelf overloaded with books. It's not just bookcases, but your wardrobes, drawers, and even your kitchen worktop – how you store and display your belongings can be a creative experience that will make living in your home more enjoyable, and will delight potential buyers.

5. You have to love boxes

Nothing makes organising easier than using a variety of storage boxes and containers to help organise every room in your home. From colourful playful ones for your children's bedrooms, to small plastic trays for kitchen and bathroom cupboards, to baskets for shoes in your entrance hall, no matter what part of your home you're organising, we're sure that there is a box to provide you with a storage solution. One trick to remember when deciding on which storage boxes you use is to buy the same kind for a specific room to keep the look aesthetically pleasing. For example, if you use the same white boxes to organise your wardrobe, it will look wonderfully elegant rather than mismatched and messy.

6. Storage is key

When organising your home you may find that a room is lacking in a storage solution, maybe it's a garage that could benefit from a shelving unit, or a bedroom where things are stacked rather than stored. A small investment in some kind of larger storage solution can completely transform how a room looks and feels, and make it more appealing to potential buyers.

You want to feel proud of your home when you put it on the market in London, and know that you've done everything you can to maximise your home's value and attract potential buyers. An organised home is uplifting and creates a sense of comfort, and if buyers feel comfortable whilst viewing they are a step closer to making an offer. If you would like more advice on how to prepare your home for sale, contact our Harding Green team on 0203 375 1970.
Published: 15/05/2020   Last Updated: 15/05/2020 15:37:55   Tags:
The last couple of months has seen many industries having to adapt to how they run their businesses. At Harding Green we have put various
procedures in place in line with government guidelines
to protect you and our team. Over the last week there has been a slight easing of the lockdown and on Tuesday night we were told that government advice on moving home during the coronavirus outbreak had been updated. So how does this effect you, as a buyer or seller? Let us tell you how you can move home in London during the coronavirus pandemic.
Stay focused
When you decide to move home there is lots of anticipation in the air; you start to look for that new dream home, one that will meet your future wants and needs. Viewing properties is exciting, and although the process of finding your next home has changed, we hope it won't dampen your spirits. Remember the search is just the beginning and your sights should be focused on what your new home will bring.
Getting ready to move
In London, properties have still been coming onto the market during lockdown, but now we are able to visit to take photos and videos to be able to market your home effectively. Of course, should you or a member of your household be showing any Covid symptoms and/or are having to self-isolate, we won't be able to visit until it's safe to do so.
Viewings
Buyers, we know you will no doubt begin your search for a new home online, and we encourage you to do so. In 'normal' times you have the luxury of viewing every property that catches your eye, but as viewings will be restricted, only those that are close to making an offer will be invited to view. We will provide you with as many tools as possible, including
virtual Matterport tours
and professional photographs, to help you make a decision.
If you are invited to view a property please make sure you attend with only members of your household and keep numbers limited to a minimum. When arriving at the viewing you will be asked to wash your hands and also to not touch any surfaces.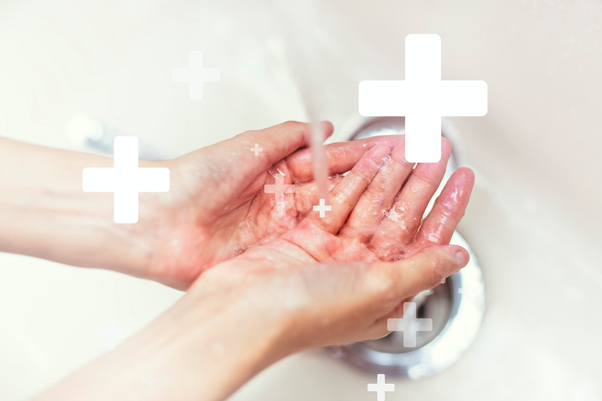 Sellers, viewings will take place by appointment only and be limited to one a day. Whilst preparing your home for a viewing, please make sure you open all internal doors and any necessary cupboards. The government also request that you provide handwashing facilities and a towel that is used only for that viewing, or disposable paper towels.
We've always accompanied viewings and that won't change; we will of course be following social distancing rules as far as possible. We would normally ask you to be absent whilst a viewing is taking place – this will continue to be the case, as it will also minimise contact and risk. After the viewing, we would advise you to clean all surfaces including door handles and throw away any used paper towels or wash the designated hand towel.
You will be reminded of your responsibilities related to viewings when you list a property or register your interest with us.
Offers accepted
Yes, you can make an offer on a property, should one catch your eye, and the sales process will continue. Although we work hard to avoid them, delays can happen in any move – but be mindful that, should anyone in your household (or theirs) show signs or coronavirus and/or need to self-isolate, your moving date may have to change. With this in mind, check with your solicitor or conveyancer that your contract is flexible to accommodate a possible delay.
If you're buying a property, you may have an urge to visit your potential new home again before moving day so you can take measurements and cement ideas in your mind. This must be agreed by all parties, and you will be required to follow the same hygiene measures that you did when you viewed the property. Although it isn't always possible, you need to make sure you try to maintain social distancing rules wherever you can. We know you may wish to ask tradespeople to inspect certain elements of the property before contracts are signed, and there is specific guidance on this, so please consult with a member of our team so we can ensure that all requirements are met before they visit your potential new home.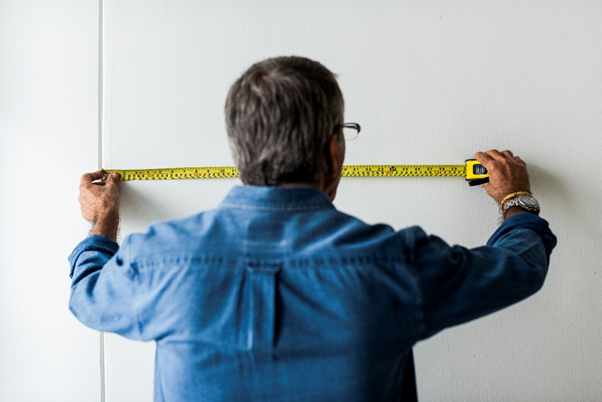 Surveys and searches
Surveys and searches are a normal part of the process of buying a property. Your solicitor or conveyancer should be able to undertake the searches online, and it comes to having your property surveyed (we're not talking about the one carried out by your mortgage lender, this is for financial purposes only and will not inform you of any issues related to the condition of the property) the surveyor must follow the guidance that has been laid out for
professionals working in people's homes
and those on
social distancing
.
Moving
When contracts have been exchanged and a completion date set, and no one is showing symptoms of Covid-19 or has to self-isolate, it's time to get excited as you're about to move into your new home in London. Removal firms have also had to adjust the way they work to ensure that they keep everyone safe. As they could get really busy, we would advise you contact them as soon as you can to get them booked.
Work with your removal company and get their advice on packing, as it's recommended that you do as much of the packing as possible yourself. We know there will be exceptions to this, so it's always worth having a thorough conversation with the removal company when you enquire. Try and clean all your items with cleaning products before they are passed over to the removal company.
When your current property is empty, give it a deep clean so it's in a safe condition when the new owners arrive. You will be wanting the owners of the house you are buying to extend you the same courtesy.
Supporting you all the way
You can be assured our team at Harding Green has been taking every possible measure to ensure that everyone in the chain remains safe whilst working hard to ensure that you move. At each step of the way you will be guided through the process, explaining how things have changed and the part you will need to play. We are here to answer any questions you may have, call our team on 0203 375 1970.
Published: 11/05/2020   Last Updated: 11/05/2020 16:21:14   Tags: Home, For Sale, Estate Agents, Property, London Property
The restrictions are starting to lift and although it will take a long time before things resemble what they were, there are trickling signs of life returning. Not everyone has had the desire to continue with their plans to move, and others' decision to find a new home in London could be a recent one. But before you race to get your home up there on the big wide web, take some time to consider if it's ready for sale, and how your home looks from the street should never be neglected. How can your home's kerb appeal aid a post-lockdown sale?
Make an impression
We all know first impressions count – you want buyers longing to see what your home has to offer, from the outside in. With many of us taking to the streets on our daily walks, we may be noticing more about what surrounds us than ever before, as we are not distracted by the hustle and bustle of life. Architecture is adored, colours and planting are admired, and presentation envied. Not all future buyers are actively looking, but that doesn't mean that if your home makes an impression it won't be desired and remembered. Your home will no longer be just one on the street in London, one that potential buyers pass by without a glance, the right kerb appeal will ensure it stands out and is never ignored again.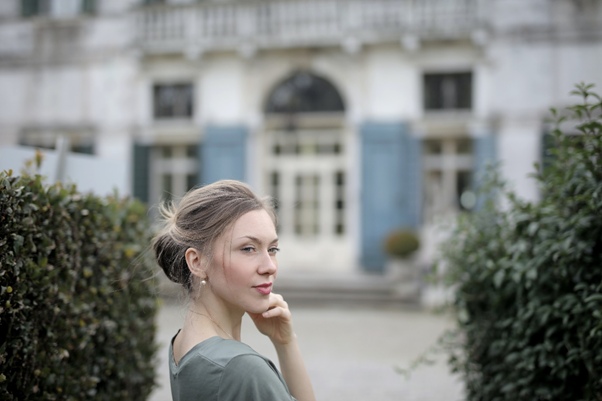 Present to sell
Since you made the decision to sell your home you will have no doubt been working hard to declutter, clean and organise your property's interior. Just as you have devoted your attention to the inside you must now put in the same work sprucing up the outside. Begin with undertaking any repairs that you have been neglecting and tidy up your plants, shrubs and any lawn areas, so they are looking well cared for. It's only natural for paving to start to look tired over time, so grab that power-washer or call in the professionals, as this can make a massive difference. It may seem obvious but clean all your windows and, if needed, give window sills a fresh coat of paint, as well as touching up any other paint work.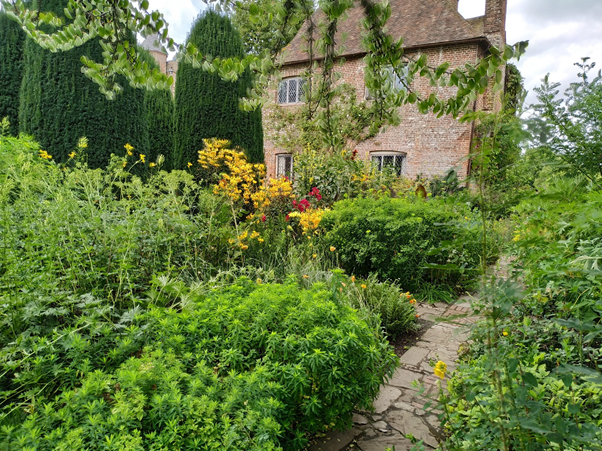 Focus on the point
The focal point to any home is the front door; from its condition, to its colour, to whether it's well lit, no detail will go unnoticed. Colour psychology can also play a part in how buyers perceive the property, so what does your front door say about you and your home? According to the Pantone Colour Institute, a black front door signifies elegance, power and prestige, whereas white is often chosen by those who prefer a minimalist look due to it being crisp and pristine. Grey is timeless and less likely to go out of fashion, while a red door commands attention and is more likely to be chosen by individuals who are engaging and dynamic. Whatever colour you choose, ensure it complements the architectural style of your property.
The devil is in the detail
One frustration for buyers is when a house number is not clearly visible, so if you don't have one or it's seen better days, an effective and subtle way to update the front of your home is to add bold numbers that can be clearly seen from the street. At Harding Green we would also advise that these and any hardware, such as the letter box, handles and knockers, should mirror the style of your home's interior, as this will give your buyers a taste of what to expect.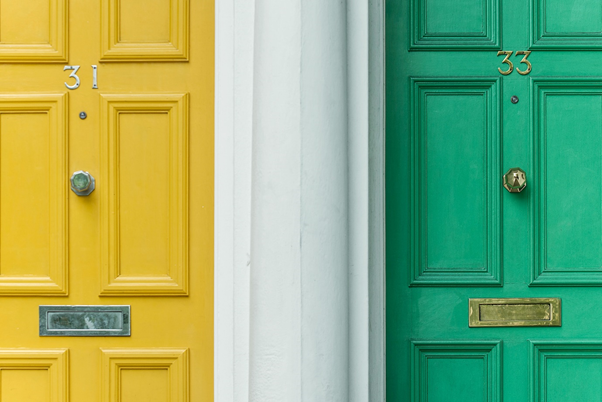 Power in planting

Colour creates impact, adds warmth and a bright welcome, whether that's through flowers bursting from flower beds and window boxes or evergreen shrubs in planters. No matter what space you have at the front of your property, you can easily transform it with an injection of blooms. You can create a touch of elegance using symmetrical planters on either side of your front door, and aromatic herbs such as lavender and rosemary will provide beautiful scents that will add to your buyers' viewing experience.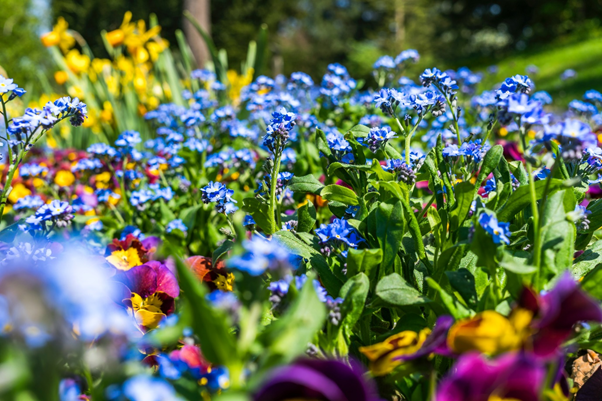 Time is of the essence
Whilst the pace of life is slower, and before the majority of us return to work, don't miss the opportunity to ensure that your home's kerb appeal makes a lasting first impression. Serious buyers are already out there, enquiries have started to rise and we expect this to continue as restrictions are lifted. Time is of the essence, as your kerb appeal could aid a post-lockdown sale. If you'd like advice on how to maximise your London home's potential, call our team at Harding Green on 0203 375 1970.
Published: 04/05/2020   Last Updated: 04/05/2020 13:17:00   Tags: Moving Home, House, Virtual Viewings, Estate Agents
In this new world we find ourselves in, with the country in lockdown, many of us furloughed, and social distancing becoming the norm, it may seem a very strange time to start the search for a new home. You might have been thinking about moving before the pandemic but have now put your plans on hold; or maybe having to #stayathome has sparked a desire to move and you can't get it out of your head. Just because many things have been paused doesn't mean you can't look to the future, and this is why it's a fantastic time to search for your new home in London.
More than a home

Although you're looking to buy a property, it's becoming part of a new community and neighbourhood that can make a house feel like your home. This time has seen communities coming together to support and help each other, from running errands to even just providing entertainment for their street, such as bingo, a street disco, or exercise classes. Whilst you're looking at properties also do some research into the local area, what can they offer you and your family? Why not ask people within the neighbourhood their opinion through local Facebook pages, or chat to an estate agent – the area can make a massive difference when buying a home.
What do you want?
Although this time has been filled with confusion it has also provided a lot of clarity on what's important. What you believed was essential a few months ago may now seem like a distant memory, or you may have been spending the last few weeks craving a particular space to make your and your family's life a whole lot easier. Before you start your search, take some time to reflect what's important and explain why to your estate agent.
Have a conversation
Starting your search for a property online hasn't really changed, but how many of you had utilised the expertise of your local estate agent? At Harding Green we work closely with buyers; by understanding what's important to you we can help you find your dream home, even if it's not on the market yet. Many buyers don't see the advantage of building a relationship with an estate agent, but we can work on your behalf ensuring you're the first to view when we hear of a property coming onto the market that we know would be perfect for you. Don't go it alone, give our team a call on 0203 375 1970 – all social distancing measures apply!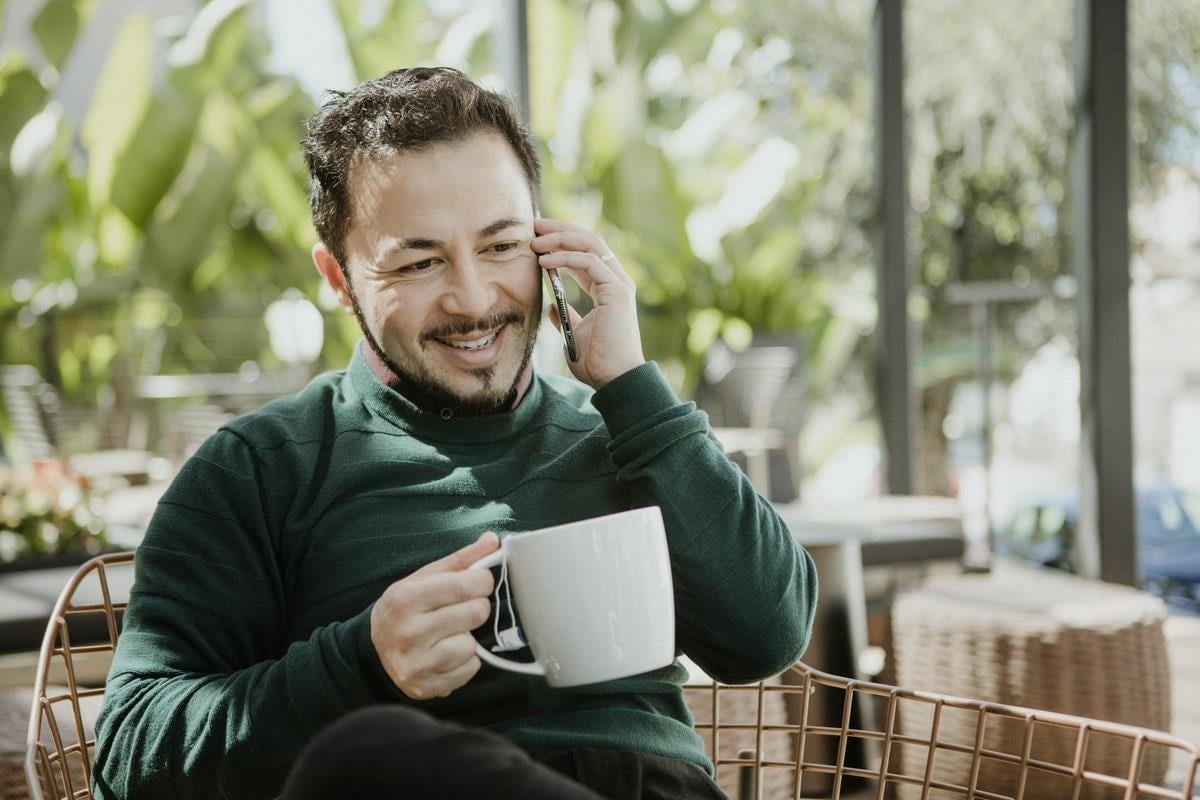 Viewings?
At Harding Green we can provide you with a virtual viewing, a fantastic experience allowing you to fully view a property without having to be there. New properties are still coming onto the market, and we can also offer those who are looking to sell a virtual valuation. So relax, put your feet up and start the search for your new home from the comfort of your sofa.
Lending hope
There has been a tightening of borrowing restrictions by many lenders, with some requiring a larger deposit than they did a couple of months ago. However, there have been positive signs over the last week or so, with some lenders now offering green shoots for those seeking a mortgage. Our advice would be to speak to a professional mortgage broker, who will be able to search all the products available to find the right solution for you.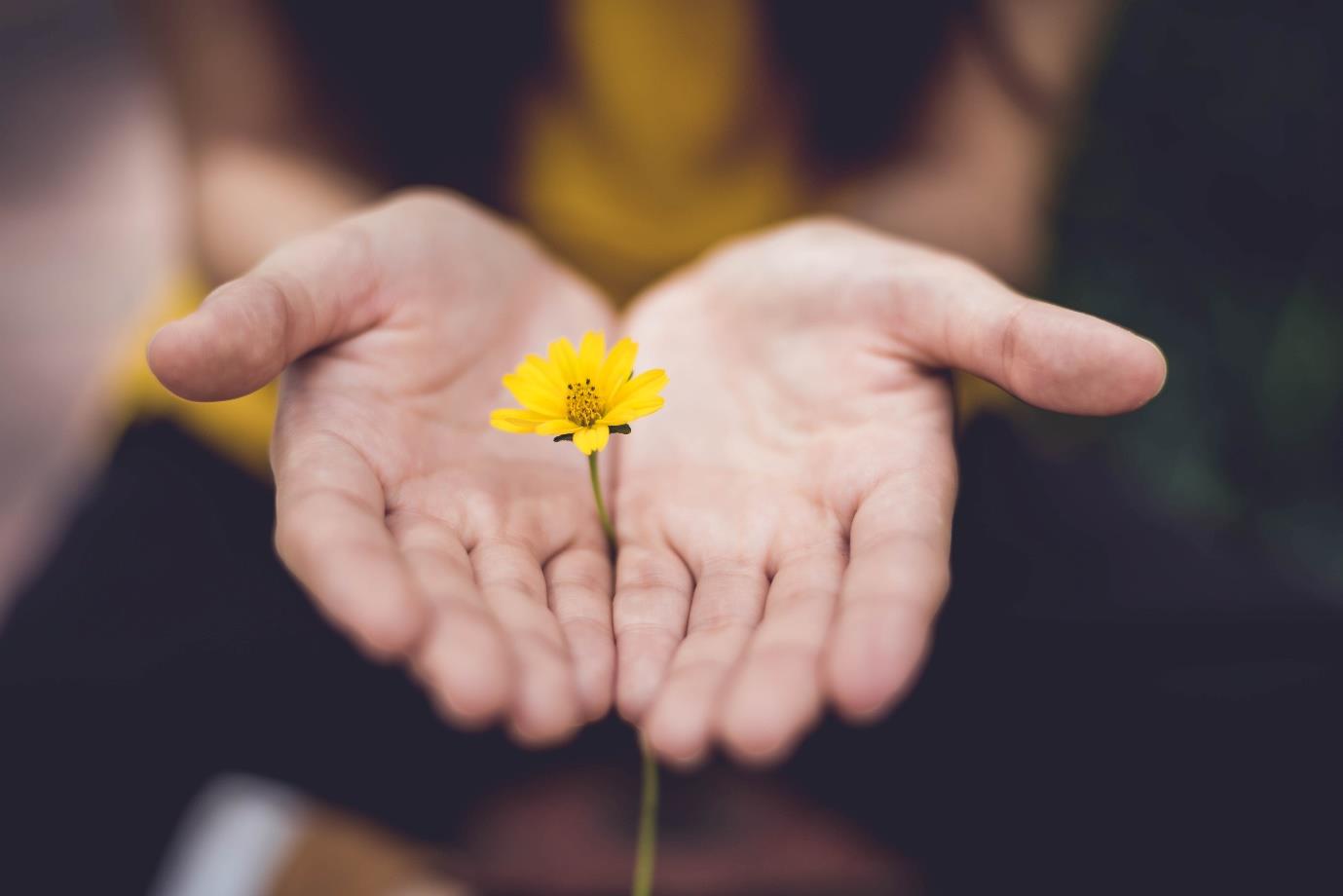 Only for the brave

Not all potential buyers are brave enough to continue their search for a new home in this new era of living and working, and, as such, those that are, are serious. This places you in a strong position when placing an offer on a property, as sellers will trust that you have done your research and are committed to purchasing their home.
Keep moving

What could be more exciting than to come out of lockdown knowing that you will be soon in your dream home? Start the search for your new home in London today and strengthen your search by starting a conversation with our team at Harding Green.
We look forward to helping you move.
Show More Articles