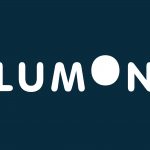 Our Foreign Exchange Partners
If you have an international currency exposure, for your planned purchase or any reason, using the best provider is key to get the most from your money. Now it is not only about the price and ease, but the service you achieve from your currency partner.
With exchange rates recently moving several percent a month, making £10,000's of difference on the average London property purchase, timing an exchange is more valuable than ever.
There are significant better way to do this than via a bank, and we would encourage you to consider comparing even if you have another provider in mind. Foreign Exchange dealers are better able to assist clients in achieving exchange rates closer to the inter-bank rate than the banks, whilst reducing or eliminating transfer fees, saving you money.
 Choosing a Currency Dealer
It is vital to use a broker which is authorised and regulated by the Financial Conduct Authority (FCA) if you are UK based, or within Europe following Brexit, and that they ensure client funds are secure by either segregating client money or by having appropriate insurance in place to cover any loss.
Harding Green recommend LUMON, the London Property Currency Specialists. They offer a transparent pricing structure which lets you see how much you will be charged based on your transfer size. Our focus is that our clients are well serviced.
LUMON have over 23 years' experience and are a team of nearly 200 people, are private equity owned and growing rapidly as a result of the their 'people led, tech powered' worth ethic putting the customers needs first. Last year they arranged transfers with a total volume of excess of £5 billion and can provide all the relevant paperwork required when buying property in London for the legal teams.
You can reach their teams on either 0144 1494 422 267 or email hardinggreen@lumonpay.com. Alternatively, you can enter your details and request a call back through their website here: https://www.lumonpay.com