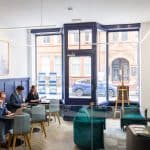 Harding Green Partner Offices
We have created an opportunity for seasoned estate agents (director or head of offices) to launch a ready-made broker model of their own with very low set up and monthly running costs. We are offering 'partner offices' with a view to creating wealth and equity for our franchisees. We will help you grow a business which is owned entirely by you and is a tradeable asset which can be sold at any point.
Centralised Support
One of the most attractive and unique offerings we have is the centralised support, administration and marketing departments which are accessible to you and your team from day one. This will ensure you are able to launch your business quickly and efficiently whilst having assistance with onboarding new consultants. More importantly, your team of agents will be receiving the most structured and efficient support when it comes to administration, marketing and compliance which will aide and assist you with the growth of your business.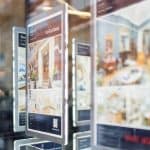 Why a broker model over high street model?
The traditional high street model does not offer the remuneration and flexibility in working roles that so many agents these days require. If an agent works with a broker model, they have the opportunity to earn much higher commissions whilst having full control over their working week. The most important factor is the reduced overhead to the business owner minimising the overall risk. A broker model should expect to be valued based on its retention of agents and profitability rather than its lettings book, which is typical of a high street arrangement.
What is expected of me as the franchisee business owner?
The franchisee is expected to oversee the running of their business and recruit new consultants with a minimum of five years direct estate agency experience. The business owner is also expected to be a fee earner themselves to provide a personal income whilst driving and expanding the business. The franchisee will have to uphold minimum brand standards at all times, ensuring only the best service is delivered to both their clients and consultants.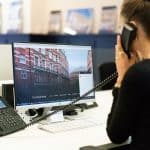 What will Harding Green do to assist with my launch?
As we provide full centralised back-office support including marketing, we are able to assist with getting your business off the ground very quickly. There is regular training and support provided by internal and external trainers for consultants and franchisees.
Why are Harding Green franchising?
It is very simple. We know the only way to create a successful long term business is to pass on equity to individuals who would be instrumental in the running and scaling of our brand. The benefit for us as the franchisor, is the security of having multiple like-minded business partners in many of the prime locations across the country.