Published: 20/12/2019   Last Updated: 20/02/2020 11:49:17   Tags: For Sale, Estate Agents, Kensington, London, London Property
As we face the last days of the 'teens' and look forward to what the '20s may bring, you may start making some big decisions about your future. You may have aspirations for a new job, a desire to tick off some destinations from your travel wish list, or your thoughts may have drifted to a new home. With Rightmove recently predicting a rise in property prices over the months ahead, due to a new degree of certainty brought by the election of a majority government, could it be the perfect time to find a new home?
At Harding Green, we know the local property market inside out, and we know
how to make your home outshine the rest
. There are many ways you can aid the sale of your home that go beyond a deep clean and tidy. If you're thinking of selling in Kensington in 2020, here are 7 home resolutions to follow.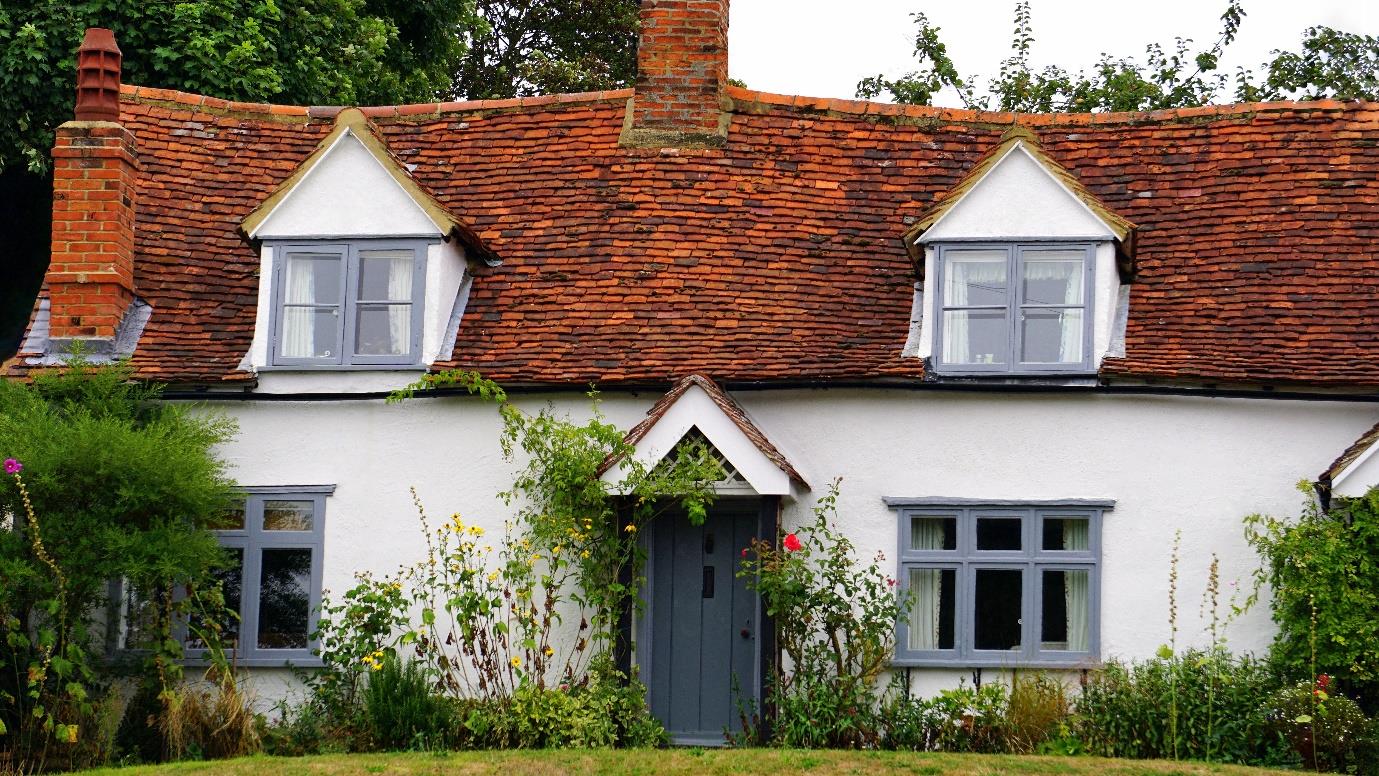 1. Focus on first impressions
There are many ways that a potential buyer can discover your home is for sale, but no matter whether they have seen it online, when passing, or through word of mouth, first impressions count. How your home looks from the pavement can have a big bearing on decisions with regards to viewings. You want buyers to fall for your property from the outside in; improving your home's kerb appeal will make buyers eager to open that door and see what awaits them inside.
2. Don't be blinkered
One of the biggest and easiest mistakes people make when selling their home is to be blinkered over the condition. It's natural for homes to become tired over time, and it's nothing that a lick of paint can't sort out. But make sure you freshen up the walls with a neutral shade – at Harding Green we would advise that you tone down any bold or distinctive décor, to allow potential buyers to visualise how they can make your property their home.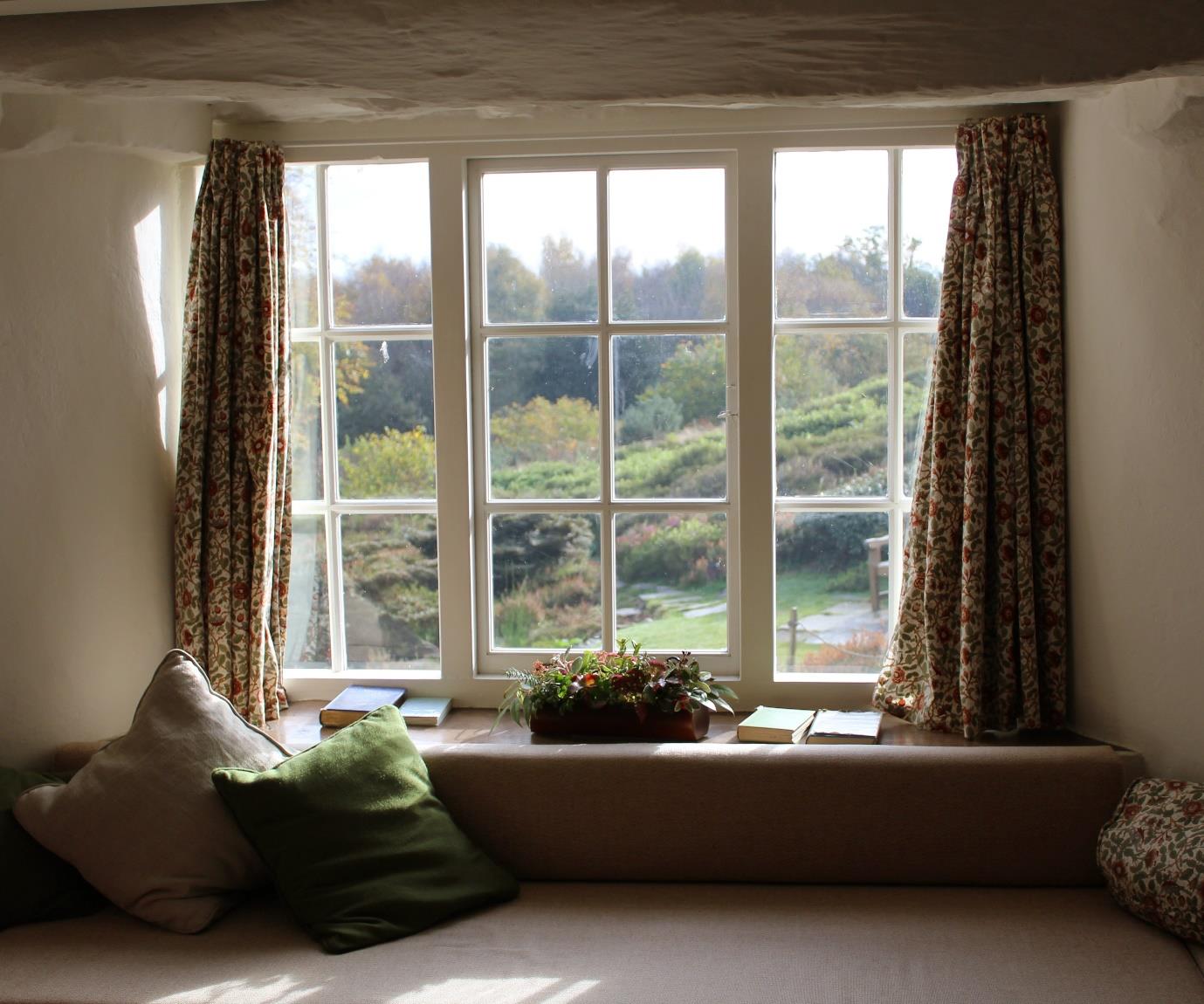 3. Make it light
Nothing makes a home feel welcoming like light, so throughout your home think about creating a balanced environment of warmth and light. Ensure that the curtains and blinds in every room or hallway are open and the spaces are well lit. Natural light is preferred to artificial, so use clever positioning of mirrors and open doors to let it flood in. Think about the temperature outside so that you can adjust the temperature inside – you want it to be comfortable, so your prospective buyers don't feel rushed on the viewing as they feel too cold.
4. It's all about the senses
When
preparing a home for sale
, most people forget that selling is a sensory experience. You should be tempting potential buyers not just through sight, but also with smell, sound, taste and touch. Natural smells are subtle and less off-putting – lavender plants, citrus fruits and other aromas will be a welcome addition. Watch out for odours, especially if you have pets or smoke, as they can be extremely off-putting for many. Tactile accessories, such as throws and cushions, also add a luxurious feel.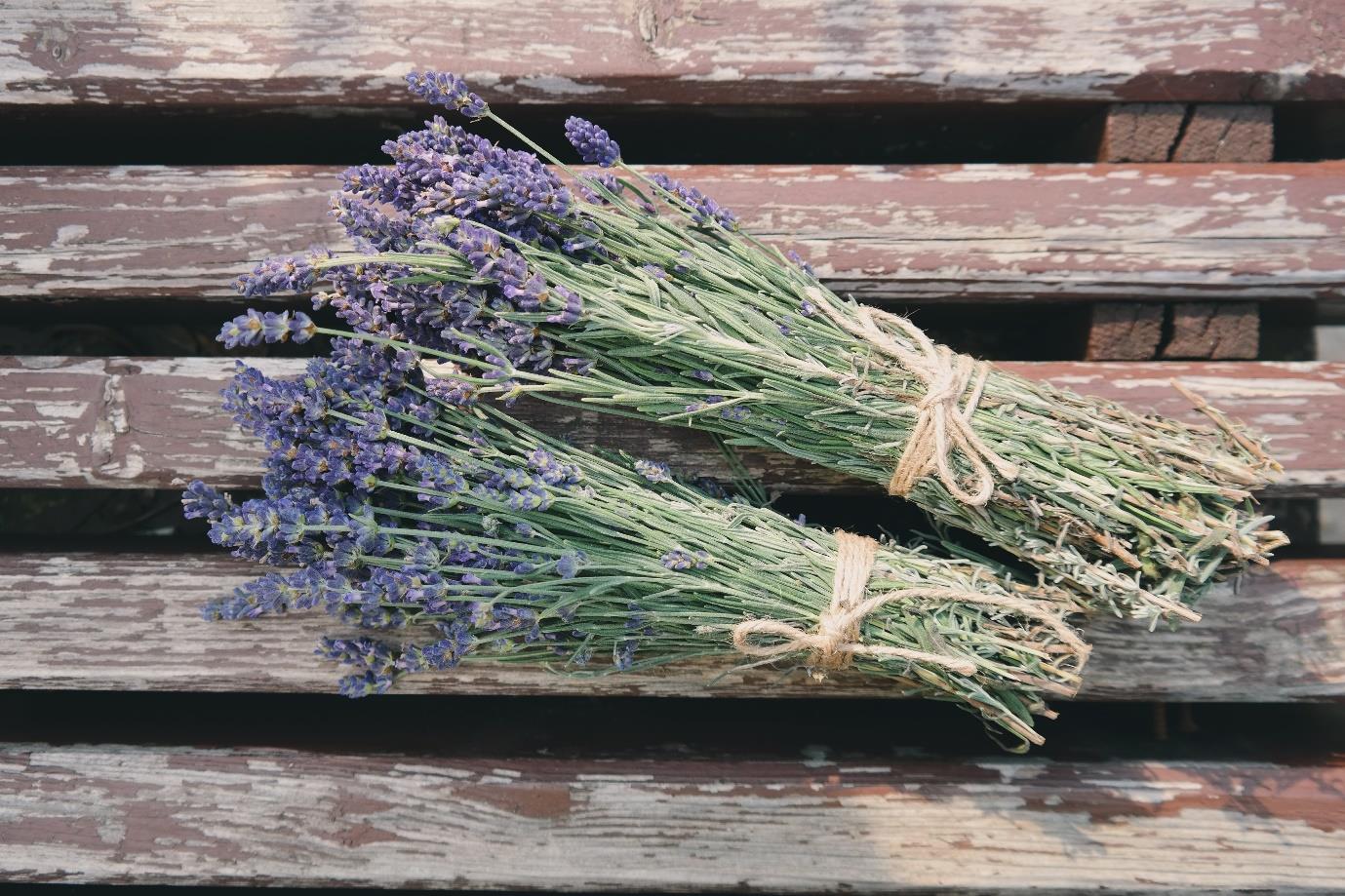 5. Be organised
A disorganised home is not an attractive one, and don't presume buyers will be able to see past your clutter to discover the beauty beneath. Clutter makes a room feel smaller, and when
selling your home
you want rooms to feel as big as possible. Space allows buyers to start to think about where they would place their furniture – the more they start to visualise, the more they are mentally making your property their home. It isn't just rooms that need to be organised; potential buyers will naturally open doors and cupboards during a viewing, and even fridges and dishwashers, what they find will leave an impression and inform how your home is perceived.
6. Get it fixed
If we're honest, we all have little repairs that we may have been putting off, but remember that buyers notice every little detail. Seeing a home that looks well loved and cared for is extremely reassuring for potential buyers and could even be the deciding factor on whether to make an offer. So make DIY a priority and take a look around each room with a critical eye to check that you've not missed anything.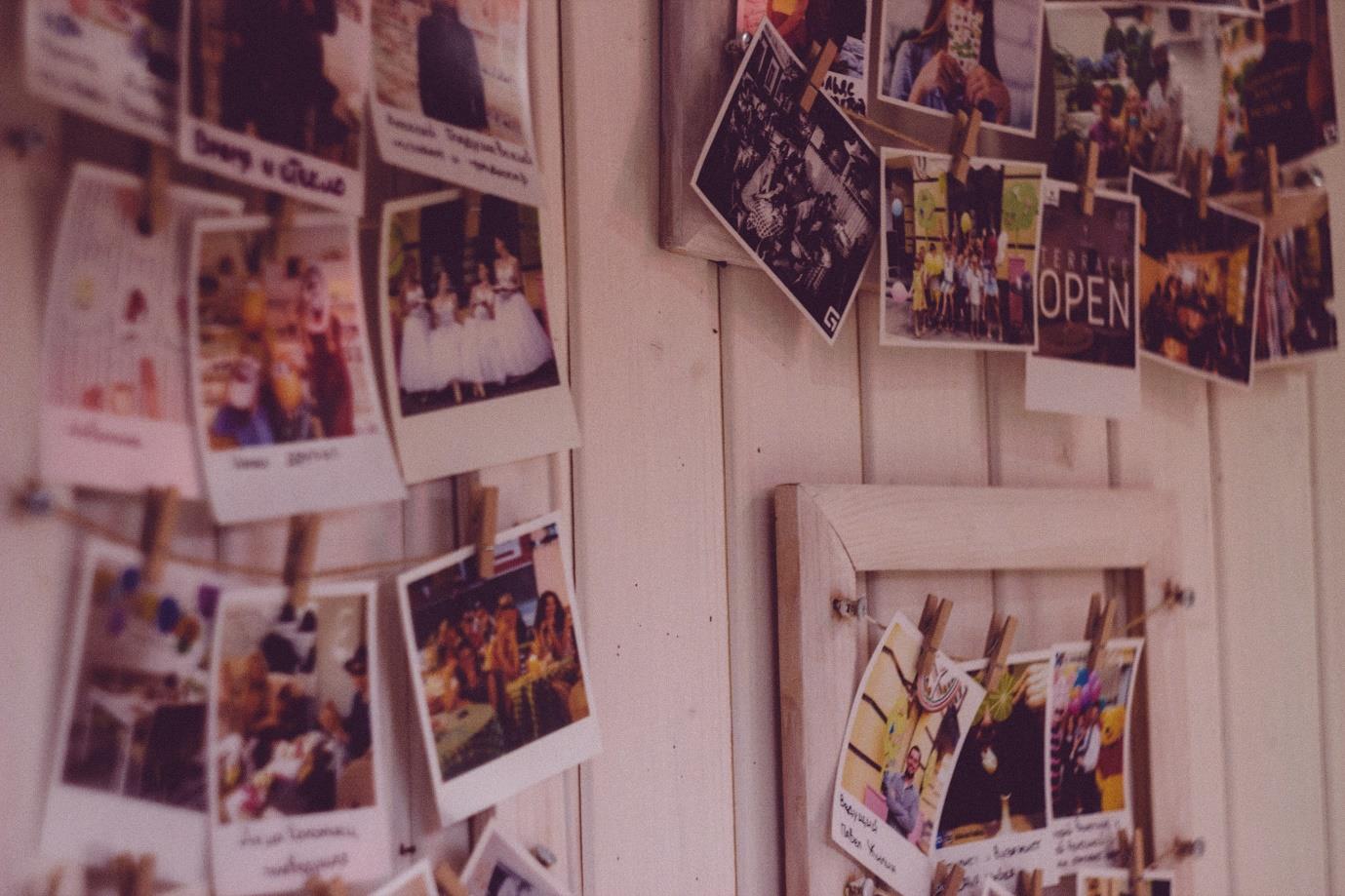 7. Keep the focus on them

One of the main ways buyers can decide if your house is for them is when they start to see themselves in your home. If your property is filled with family photographs and personal items, buyers can find this tricky, which is why we would always recommend you look to depersonalise your home in some way for viewings.
Should moving home be part of your 2020 plans, then you need to make sure that these seven resolutions are the top of your New Year's to-do list. What resolutions will you be making this year? If you would like more advice on buying or selling in Kensington, please call our team on 0203 957 4137.
Published: 06/12/2019   Last Updated: 16/12/2019 09:22:40   Tags: Christmas, Estate Agents, London, Kensington
December is here and the countdown to Christmas has truly begun, yet amidst all the joy and laughter it's important to remember not to let your guard down. We are all busy decorating, shopping, celebrating and exchanging gifts, and safety can be one of the last things on your mind. But taking a few simple steps can help to make sure you and your family truly have a merry Christmas this year in Kensington.

Naked flames

With the temperature dropping, there's nothing better than making our homes all warm and cosy. Fires are roaring and candles are lit, giving us the perfect environment to relax in and keep warm. As our homes are also filled with decorations, the risk of a potential accidents can be heightened, so make sure you don't leave any naked flames unattended.

Check fire alarms
When is the last time you checked your smoke and fire alarms? With this time of year so chaotic, it can be easy to forget to do a basic check of safety features such as these. As you're buying numerous batteries for those toys and gadgets, throw in an extra pack and replace all old batteries with new. This way, no matter how old your batteries are, you know that your equipment will be working properly this festive season.
Tree care


One of the key features in
homes all over Kensington
at this time of year is the Christmas tree. You may have been and sourced a glorious real tree, or invested on one of the incredible artificial trees available. No matter what type of tree decorates your home, it's essential to give it some love this Christmas. Ensure that your tree is at least three feet away from any heat source, such as fireplaces and radiators. Keep your real tree watered – it's easy to forget, but the drier your tree becomes the easier it will be to ignite.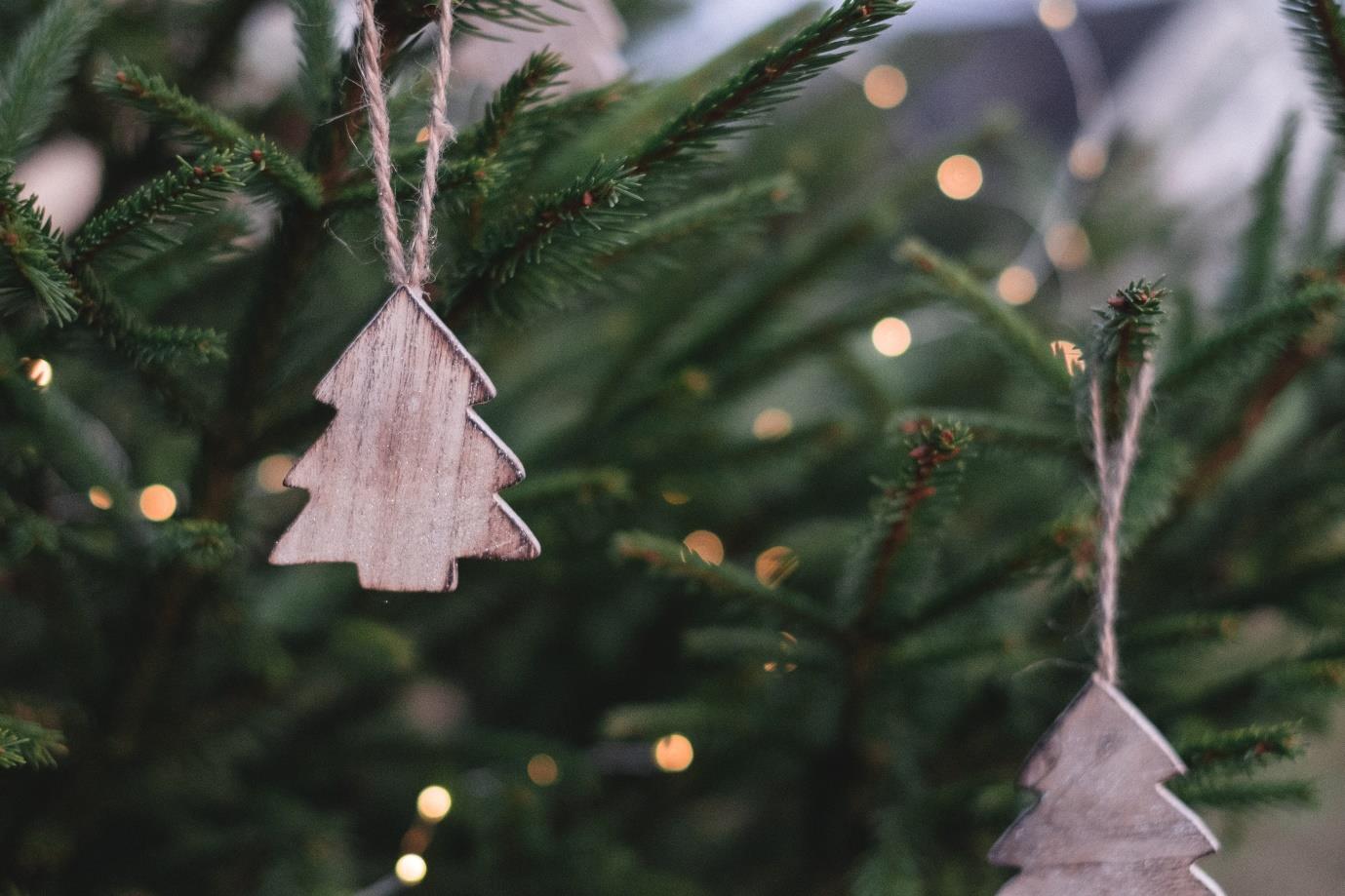 Check the locks
Many of us have a shed or some kind of outside storage space where we store things for our garden, and even bikes and scooters. How secure is your outside storage space? When was the last time you checked it properly? Whether there's a new bike or scooter being delivered by Father Christmas this year or not, you don't want any opportunists taking advantage of a weak spot in your home's security.

Watch the lights
As you drive through our streets you will see them lit with an array of glorious lights, both inside and out. There is no doubt that you will have decorated your tree with twinkling fairy lights, but make sure that they carry the
British Safety Standard
logo. We would advise using low voltage LED lights for your Christmas tree as they won't get hot and so are less likely to catch fire. It's not just your indoor lights that you should check, also ensure your outdoor lights are specifically designed for that use, and again that they carry the British Safety Standard logo. Use an outdoor socket rather than through a window as this could make it easier to break in to as it's not closed properly.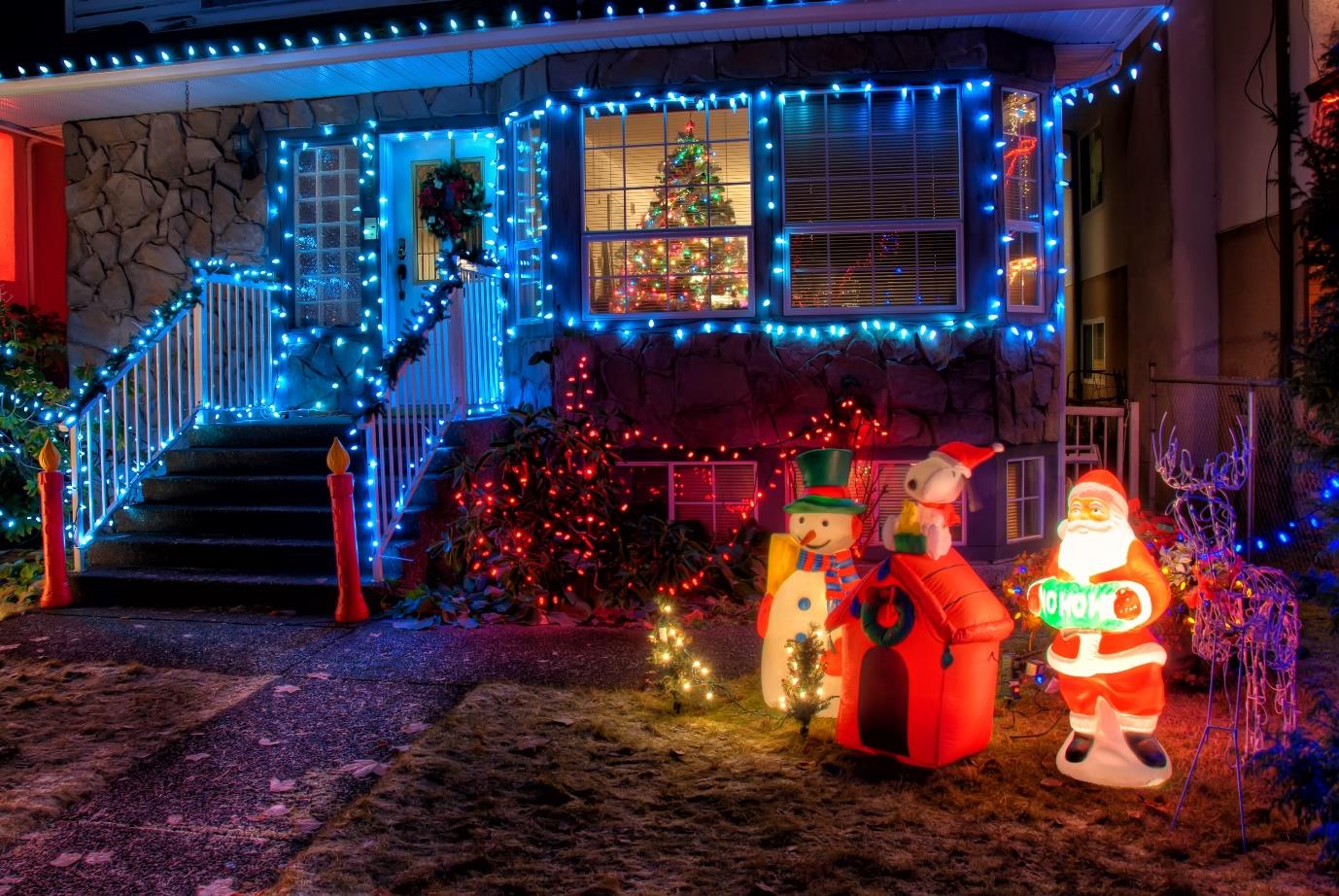 Hide your gifts
When giving and receiving gifts, it is always tempting to display them under your tree to add to the whole festive feel. Yet leaving them on display can be a tempting and inviting sight for opportunists, especially if your home is left unattended for periods of time. If you're going to be away, hide any gifts and put some lights on timers to give the impression you are around. Maybe a friend or neighbour could pop in from time to time to make sure all is okay, move any post from behind the door, and open and close curtains.

Be less social

If you're an avid user of social media, you may wish to share all your adventures with your following, yet by doing so you are advertising when you're not at home. We know this is an exciting time of year, but why not try being less social? Keep your home safe by waiting to share your activities and incredible moments until later, when you're home.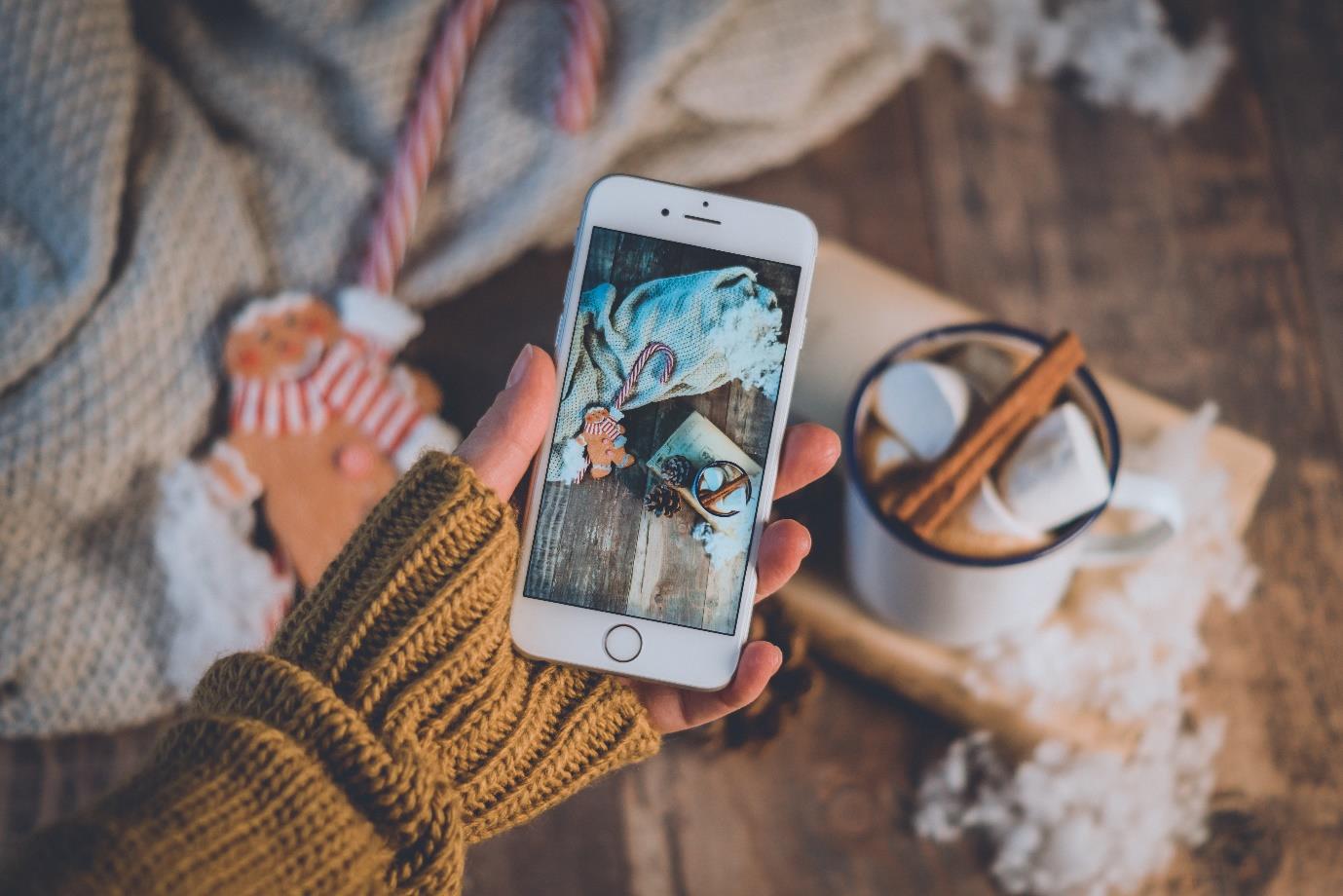 Are you covered?
It's only when disaster strikes that you find out what your home insurance is really worth. Don't leave things to chance, double check exactly what cover you have in place and whether or not it protects you from theft. Being broken into is heart-breaking enough, but to then discover that those gifts and valuables that you have worked incredibly hard for are not covered would be even more devastating. It may take an hour or two of your time, but it's well worth the effort.

Be prepared
We never know when that bad weather will strike. Although many of us dream of a white Christmas, others would prefer the white stuff to stay away. Make sure you're prepared and have the right tools to clear your drive and pathways to help prevent trips and falls, as well as clearing the ice from your car. Let's keep all your family safe this Christmas.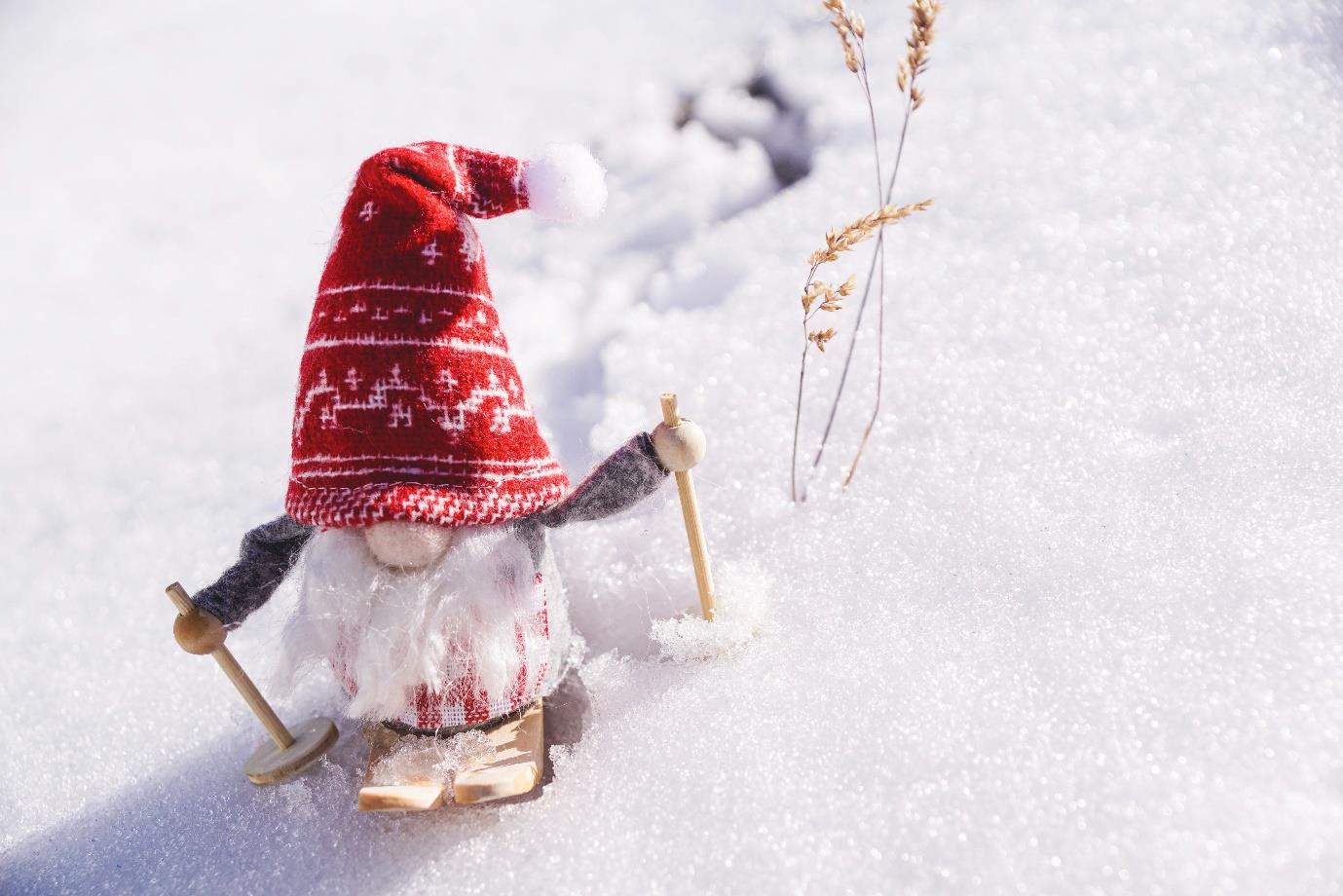 However you're planning to spend your festive season, whether you're at home in Kensington or away, we hope you have a magical time. And if you're curious about the value of your property,
give our Harding Green team a call
on 0203 375 1970.
Published: 16/09/2019   Last Updated: 14/10/2019 09:44:34   Tags: Renting, Property, London, Kensington, Chelsea
Renting a home for the first time in Kensington can be daunting. There are so many things to think about and you want to make sure you find the right property and have a stress-free experience. At Harding Green we want the same, which is why we have put together these top tips so you can set out on the right path.
Set a budget
Assuming you already have your deposit, set a budget for a rental property before you start looking as you can easily be swayed by something out of your reach and the last thing you want is to get yourself into a difficult position. It isn't just your monthly rent that you need to consider but also all the associated costs such as utilities, council tax and insurance; also throw into the mix the cost of any furniture and accessories you may wish to buy.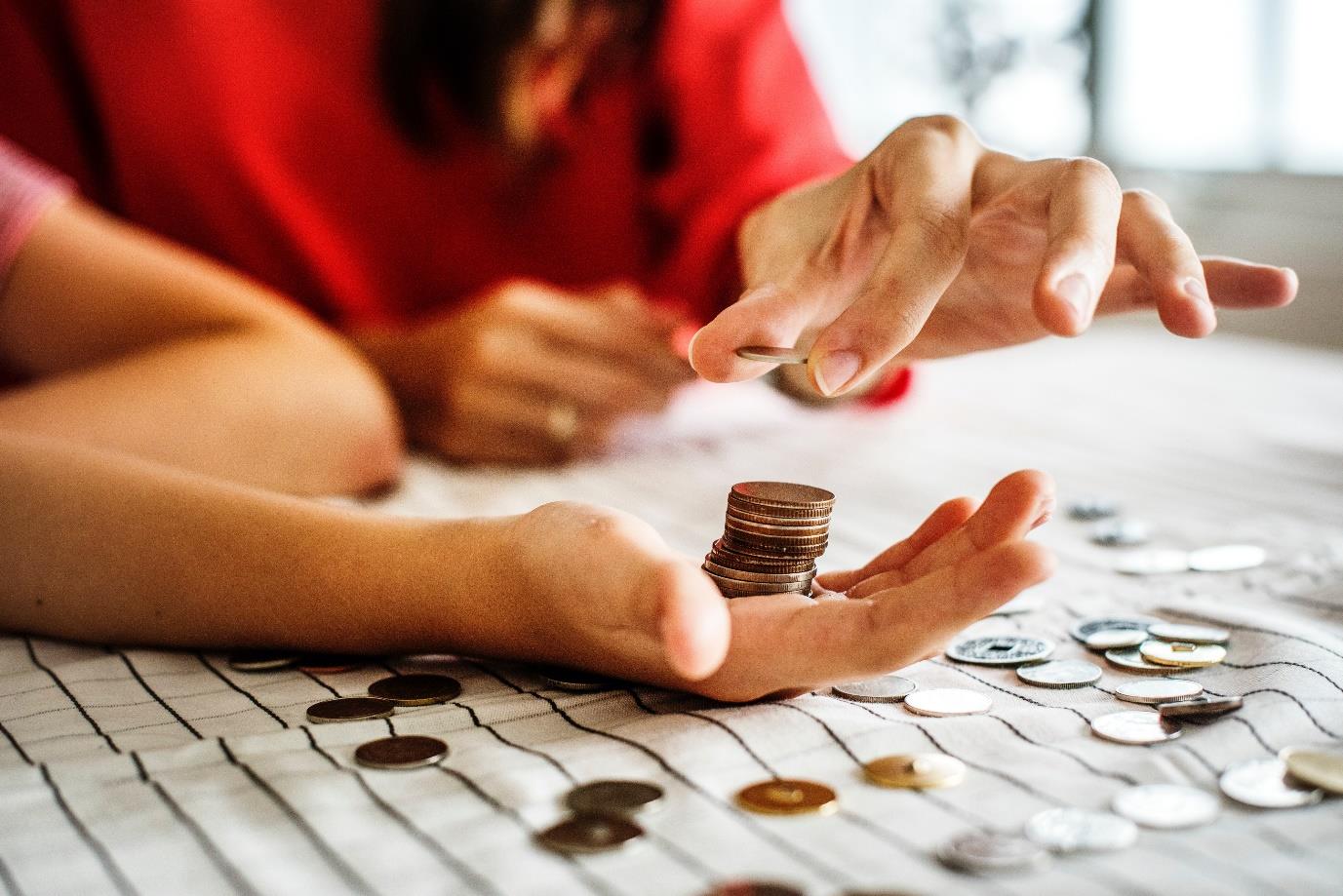 Keep your head out of the clouds

You've set your budget for a reason, it's what you can comfortably and realistically afford on a monthly basis giving you money to enjoy life too, we hope. Now your budget is set you need to be realistic. If you can't find the type of property you seek in your desired location, it's probably because it doesn't exist. Do your research online and also take advantage of our expertise; we are here to help and can show you properties that might not be what you're seeking but spark your interest.
Unfurnished?

There is always the debate of which is better, furnished or unfurnished and, to be honest, it all depends on your situation. Should you already have furniture or the budget to furnish a home, then unfurnished is for you. You will probably find more unfurnished properties in Kensington and Chelsea than furnished, yet that's not to say that a ready-made home is not a possibility. Just remember, should you rent a furnished property it's your responsibility to care for all the furnishings so that they're returned in the condition they were found.

It's not all about the property
When it comes to renting your first home, one thing you may not have considered is who the property is being let through. It's easy to get swayed by a beautiful home and forget one of the most important factors. Your experience of living there can be a wonderful experience should the property be managed by a highly respected letting agent, such as ourselves. A good letting agent is worth their weight in gold, so do your research on the agent or landlord before you sign on the dotted line.
Don't assume
You know that a landlord has certain responsibilities during your tenancy but do you know yours? You may have been given advice from friends and family, but don't assume it's correct. Your letting agent will go through the tenancy agreement with you; make sure you read it thoroughly and get clarification of anything you're not sure on. This way, there can be no confusion going forward and you're on your way to a successful tenancy.
Paper ready
As part of your application to rent a property a reference check will be undertaken. You will need to present a number of documents to confirm your identity, credit history, employment and immigration status. Make sure you have all these ready, as you don't want to delay the process, especially if the property you want to rent is in demand.
Take a moment
Before you move into your new home an inventory will be conducted, which essentially highlights the its condition, any marks or damage, and lists all the fixtures and fittings. When you get the keys the last thing you are going to want to do is check this document thoroughly, but please take a moment.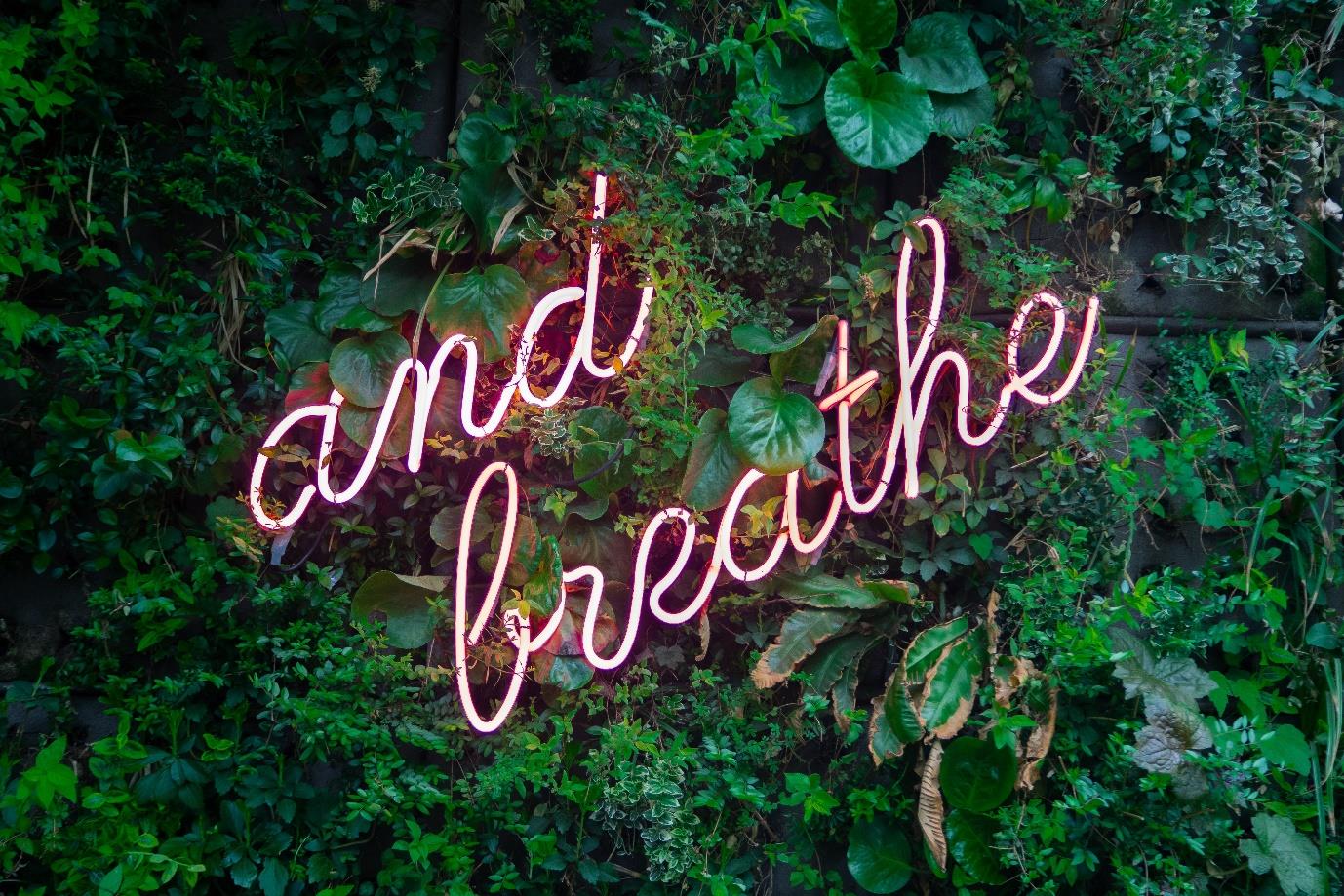 When you decide to leave the property, this document is crucial as it will show what wear and tear has been caused during your tenancy. If there is a mistake on the document you could end up paying for it, and we don't want this to happen. Once you've checked it and are happy, you can run around excitedly and start making this house your home.
Happy home
It's always wonderful to see the joy of someone getting the keys to their first home, and we hope we can be there for yours. Come and tells us what you're looking for and let's make renting your first home in Kensington a memorable experience. Give us a call today on 0203 375 1970.