Published: 13/12/2019   Last Updated: 13/12/2019 15:09:14   Tags: Christmas, Moving, Removals, House, New Home, Estate Agents
The decorations are up, Christmas parties are under way, the shopping days are getting few and carol concerts are in abundance. As you're driving home for Christmas this year, have you added to the normal stresses and strains by moving home in Kensington as well? You won't be on your own – you'd be surprised how many people complete around and over the festive season. Don't get your tinsel in a tangle, even though you're moving home it can still be the most wonderful time of year. At Harding Green, these are our top tops for moving home at Christmas.

Removals
We know you can't secure a removal company until your completion date has been confirmed but you can do some research whilst you wait. Some removal companies will close over the Christmas period so get some quotes from those that are able to undertake your move. In addition, check the reviews – you need to make sure your belongings will be in safe hands, so being careful about who you choose could be worth it.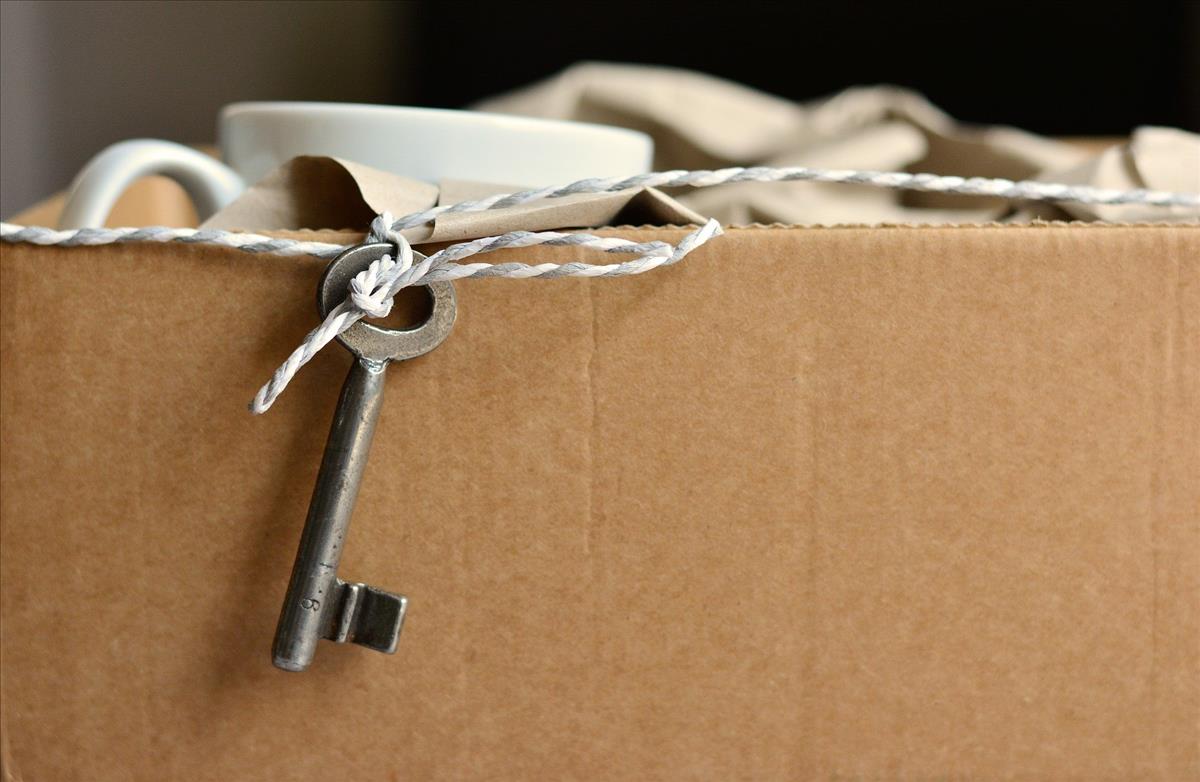 Packing
One way to take the stress out of your move is to take advantage of the packing service some removal companies offer. This can save you precious time but, more importantly, ensure that your valuable and fragile possessions are taken care of. You may need to place your items in storage for a while, or be travelling some distance, either way, as professionals they will know the best way to keep your belongings safe.
Essentials
Whether you're packing yourself or using a professional packing service, you need to ensure you have an essentials box ready and travelling by your side. This box should contain everything you will need to hand when you arrive at your new home – from chargers to a kettle, from nibbles to toilet roll, and perhaps even a mince pie. This is one box that will keep you sane, even if everything around you is in complete chaos.
Plan, don't wait With so many things to consider, you don't want to leave your Christmas shopping to the stresses of the last-minute rush. You may have been lucky to take advantage of some Black Friday deals, or even undertaken some shopping online. Once your gifts have arrived, get them wrapped as soon as possible, so if a completion date is thrust upon you, you have another job done ready for Christmas. Gifts for family and friends could be dropped off early to clear some space in your home, and so they don't get misplaced in your move.
Change of address
Make your life easier by signing up for the Royal Mail's change of address service, which will give you a bit of time to get your address changed with all the companies you need to, and those you may have forgotten. As well as your address, it would be beneficial to let utility companies know in advance that you're moving, and don't forget to take meter readings in your old home when you leave, and your new home when you arrive.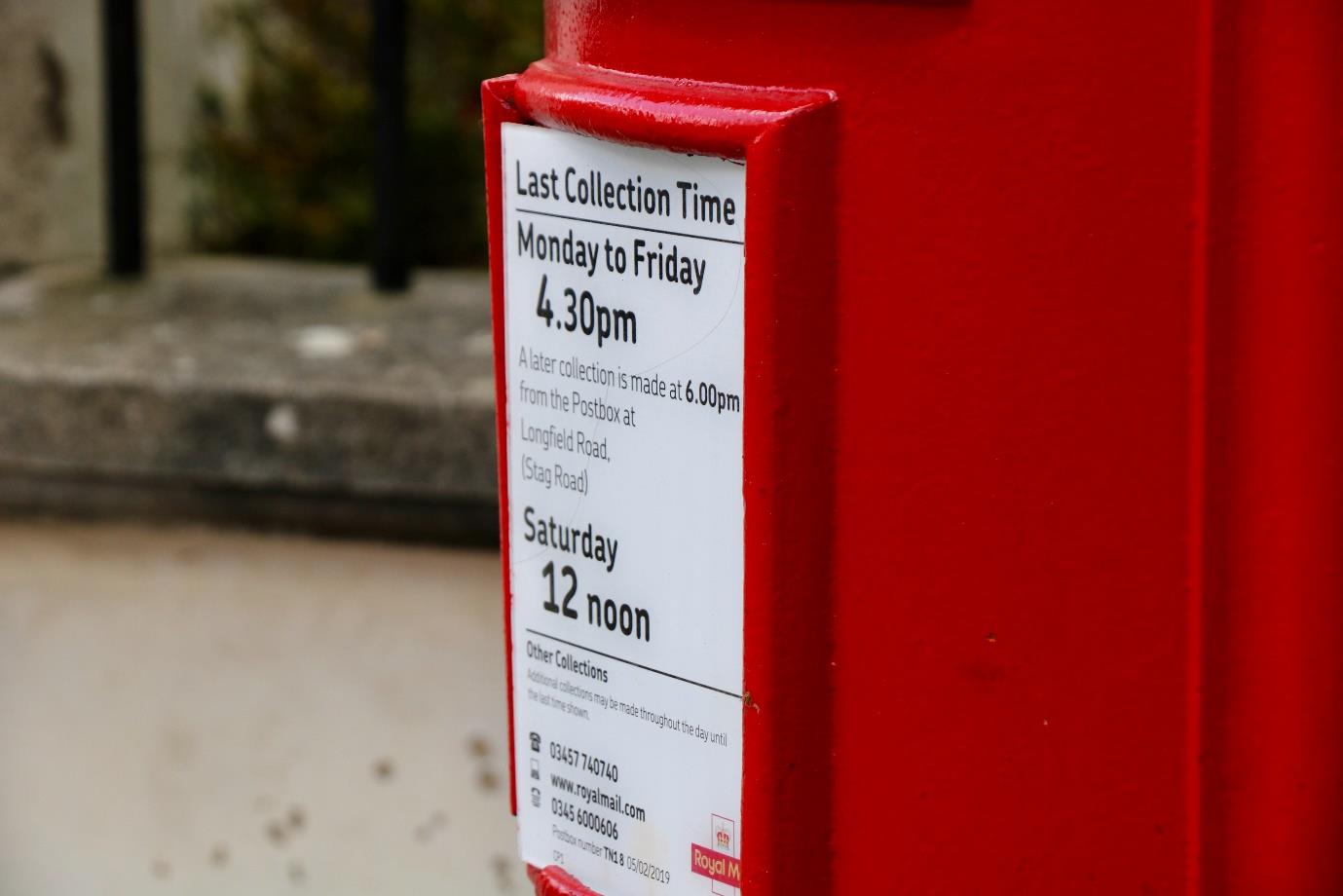 Be realistic
You may love hosting your family and friends at Christmas, and you may have agreed to do the same this year. But as your move is getting closer to Christmas, it could be worthwhile making different plans. Everyone will understand – you don't want your guests surrounded by boxes, or the strain of cooking for a large group and not being able to find the pan you wanted. See if another family member can do the hosting this year – if not, why not do something completely different and maybe stay in a hotel or cottage?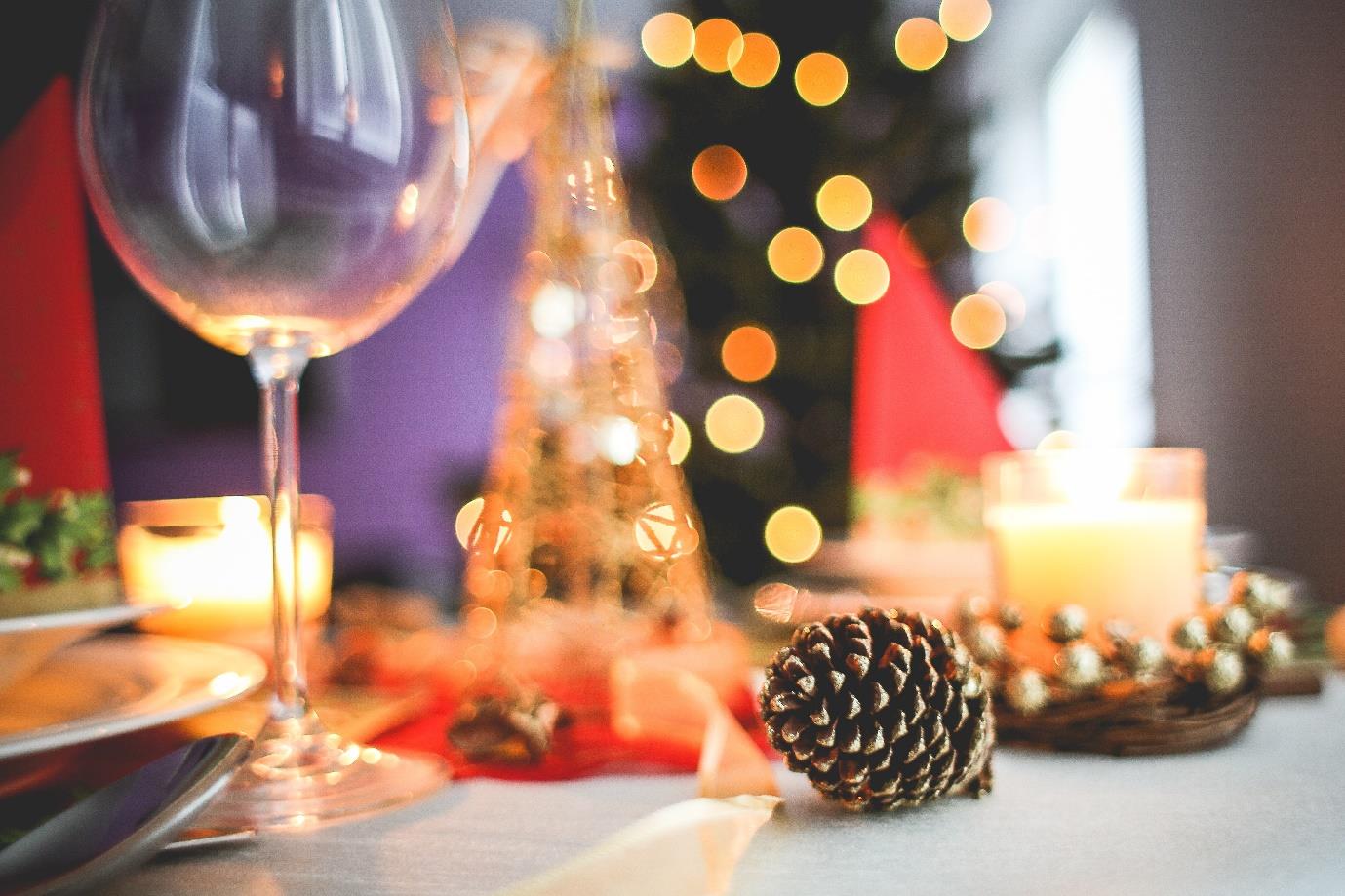 Write to Santa
Just as this move could be stressful for you, your children will be feeling the same and also worrying whether Father Christmas will be able to find them in their new home. Take a moment out from planning to help your children write a letter to Santa to let them know where they will be on Christmas Eve. This will help reassure them that, even though the celebration may be different this year, and even if things are a little crazy, one thing will never change, and that's the true magic of Christmas.
Whenever you're planning to move home in Kensington, our team at Harding Green are always on hand to provide you with advice and support. Find out how we can get you moving by calling 0203 375 1970.
Published: 06/12/2019   Last Updated: 16/12/2019 09:22:40   Tags: Christmas, Estate Agents, London, Kensington
December is here and the countdown to Christmas has truly begun, yet amidst all the joy and laughter it's important to remember not to let your guard down. We are all busy decorating, shopping, celebrating and exchanging gifts, and safety can be one of the last things on your mind. But taking a few simple steps can help to make sure you and your family truly have a merry Christmas this year in Kensington.

Naked flames

With the temperature dropping, there's nothing better than making our homes all warm and cosy. Fires are roaring and candles are lit, giving us the perfect environment to relax in and keep warm. As our homes are also filled with decorations, the risk of a potential accidents can be heightened, so make sure you don't leave any naked flames unattended.

Check fire alarms
When is the last time you checked your smoke and fire alarms? With this time of year so chaotic, it can be easy to forget to do a basic check of safety features such as these. As you're buying numerous batteries for those toys and gadgets, throw in an extra pack and replace all old batteries with new. This way, no matter how old your batteries are, you know that your equipment will be working properly this festive season.
Tree care


One of the key features in
homes all over Kensington
at this time of year is the Christmas tree. You may have been and sourced a glorious real tree, or invested on one of the incredible artificial trees available. No matter what type of tree decorates your home, it's essential to give it some love this Christmas. Ensure that your tree is at least three feet away from any heat source, such as fireplaces and radiators. Keep your real tree watered – it's easy to forget, but the drier your tree becomes the easier it will be to ignite.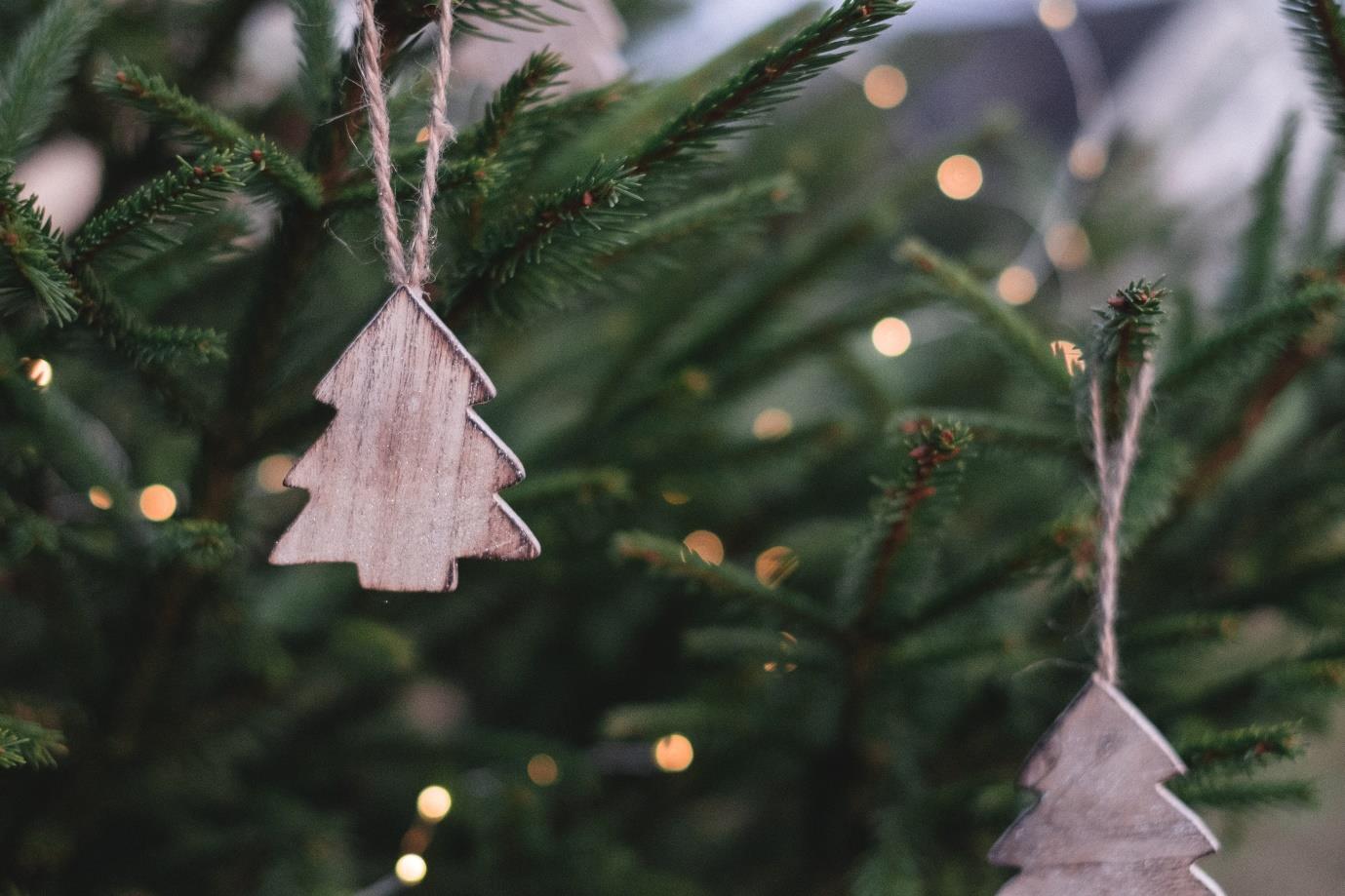 Check the locks
Many of us have a shed or some kind of outside storage space where we store things for our garden, and even bikes and scooters. How secure is your outside storage space? When was the last time you checked it properly? Whether there's a new bike or scooter being delivered by Father Christmas this year or not, you don't want any opportunists taking advantage of a weak spot in your home's security.

Watch the lights
As you drive through our streets you will see them lit with an array of glorious lights, both inside and out. There is no doubt that you will have decorated your tree with twinkling fairy lights, but make sure that they carry the
British Safety Standard
logo. We would advise using low voltage LED lights for your Christmas tree as they won't get hot and so are less likely to catch fire. It's not just your indoor lights that you should check, also ensure your outdoor lights are specifically designed for that use, and again that they carry the British Safety Standard logo. Use an outdoor socket rather than through a window as this could make it easier to break in to as it's not closed properly.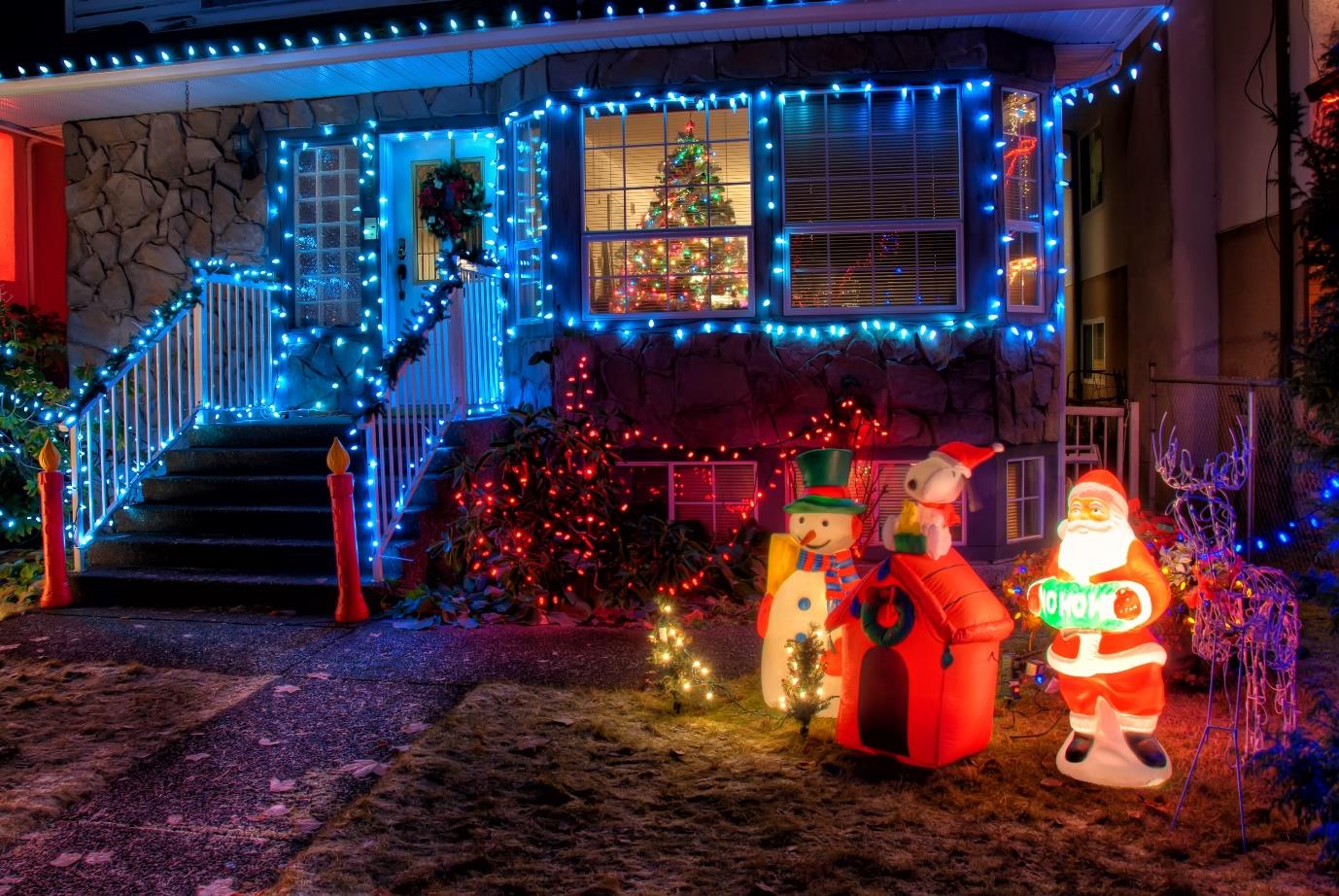 Hide your gifts
When giving and receiving gifts, it is always tempting to display them under your tree to add to the whole festive feel. Yet leaving them on display can be a tempting and inviting sight for opportunists, especially if your home is left unattended for periods of time. If you're going to be away, hide any gifts and put some lights on timers to give the impression you are around. Maybe a friend or neighbour could pop in from time to time to make sure all is okay, move any post from behind the door, and open and close curtains.

Be less social

If you're an avid user of social media, you may wish to share all your adventures with your following, yet by doing so you are advertising when you're not at home. We know this is an exciting time of year, but why not try being less social? Keep your home safe by waiting to share your activities and incredible moments until later, when you're home.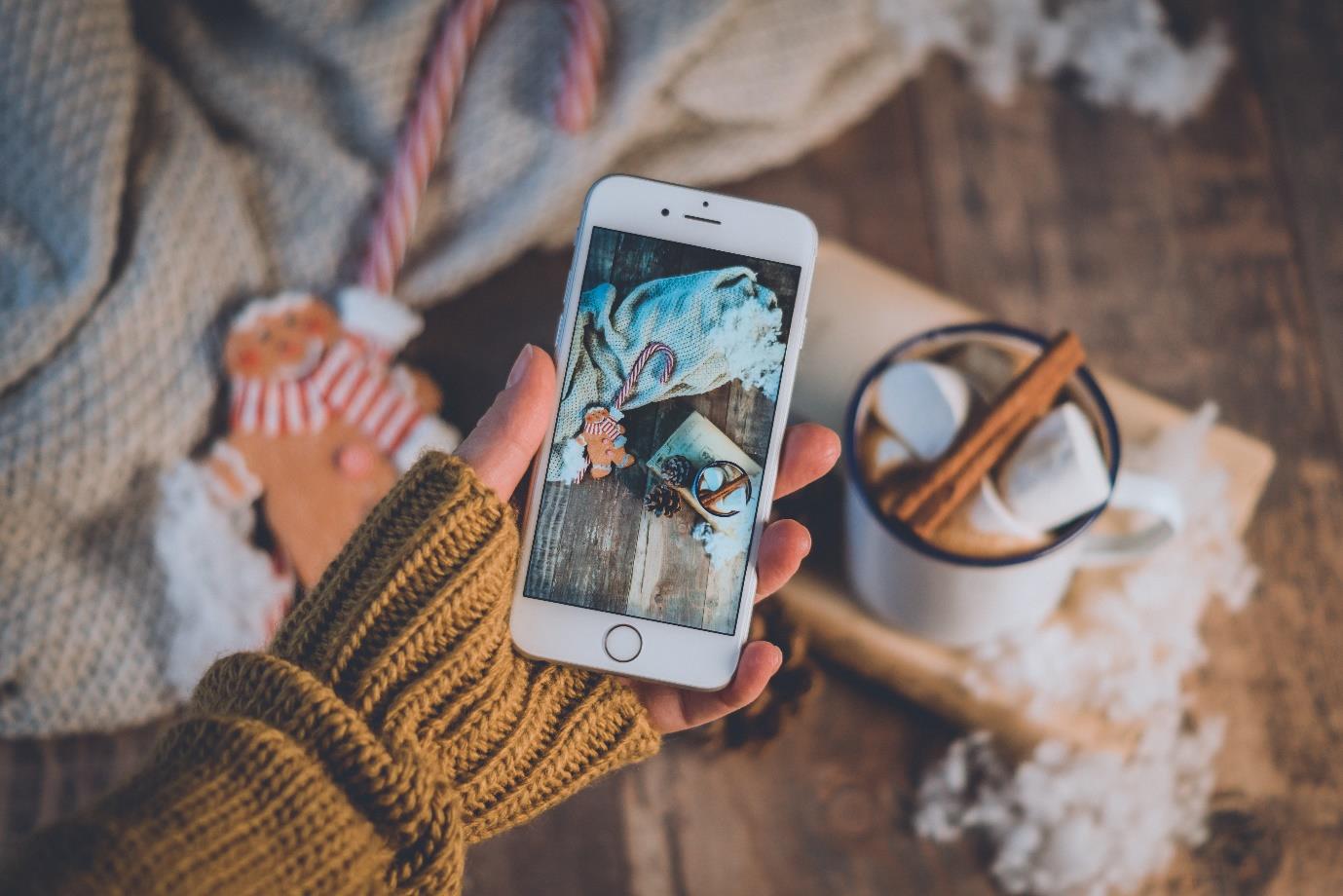 Are you covered?
It's only when disaster strikes that you find out what your home insurance is really worth. Don't leave things to chance, double check exactly what cover you have in place and whether or not it protects you from theft. Being broken into is heart-breaking enough, but to then discover that those gifts and valuables that you have worked incredibly hard for are not covered would be even more devastating. It may take an hour or two of your time, but it's well worth the effort.

Be prepared
We never know when that bad weather will strike. Although many of us dream of a white Christmas, others would prefer the white stuff to stay away. Make sure you're prepared and have the right tools to clear your drive and pathways to help prevent trips and falls, as well as clearing the ice from your car. Let's keep all your family safe this Christmas.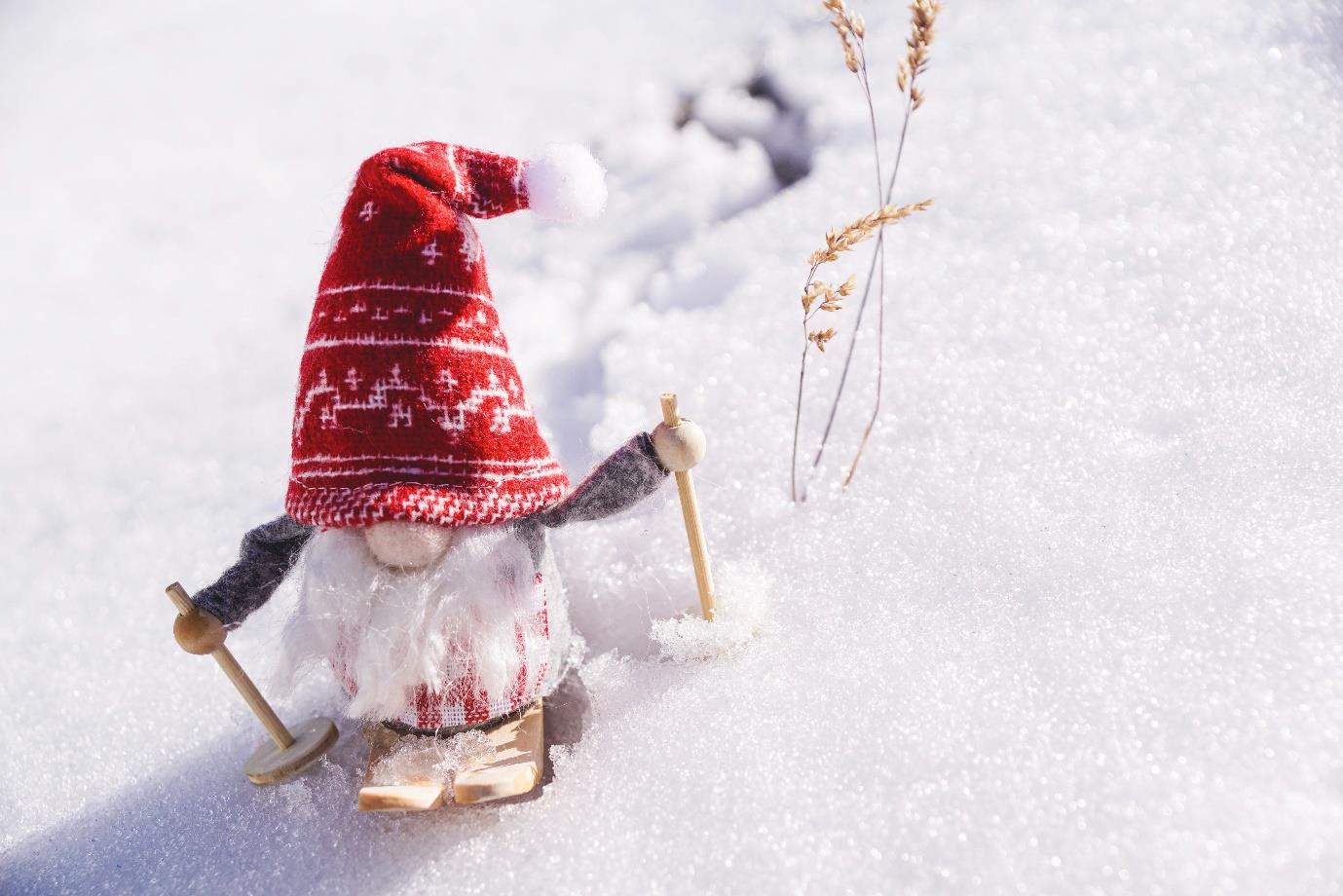 However you're planning to spend your festive season, whether you're at home in Kensington or away, we hope you have a magical time. And if you're curious about the value of your property,
give our Harding Green team a call
on 0203 375 1970.
Published: 02/12/2019   Last Updated: 02/12/2019 10:31:59   Tags: Christmas, House, Decor, Estate Agents
The race for the Christmas number one has begun, the stores are bursting with glitter and sparkles, and all over Kensington people have begun to put up their Christmas trees. Where in your home you place your tree is something many consider when viewing a property for the first time. This season is all about family, warmth and love – all the feelings you wish to experience when you find that perfect place. Christmas is all about traditions, and how you decorate your tree could be one of them. Just as you have your own preferences, across the world Christmas trees are decorated in many different ways – maybe one of these traditions could inspire your creation this year?
Etiquette
You could be a rule breaker, or someone who prefers to leave it to the last minute before a piece of tinsel decorates your home, but what's the etiquette? With some psychologists believing that putting your decorations up early can actually make you happier, it's no wonder that we have seen the twinkles of lights shining up and down the streets of Kensington. Traditionalists suggest that the first day of advent is when you should decorate, which is the fourth Sunday before Christmas.
If you're thinking of holding off because you wish to have a real tree, you may be surprised to learn that the beginning of December is the recommended time for making that purchase, according to the British Christmas Tree Growers Association. They advise that if you look after your tree, it should last four weeks or more. At Harding Green we are full of festive spirit, whether you're in the process of selling your home or not, we believe there's no time like the present to decorate your home.
Pop around the tree
If you have ever watched a US Christmas movie that includes a decorating the tree scene, you will have no doubt seen people placing strings of popcorn like tinsel around the tree. The tradition was very popular in the 1950s and '60s, and many families continue the tradition today – what a fun way to get your kids involved as well as enjoying a treat as you decorate.
Fruity offerings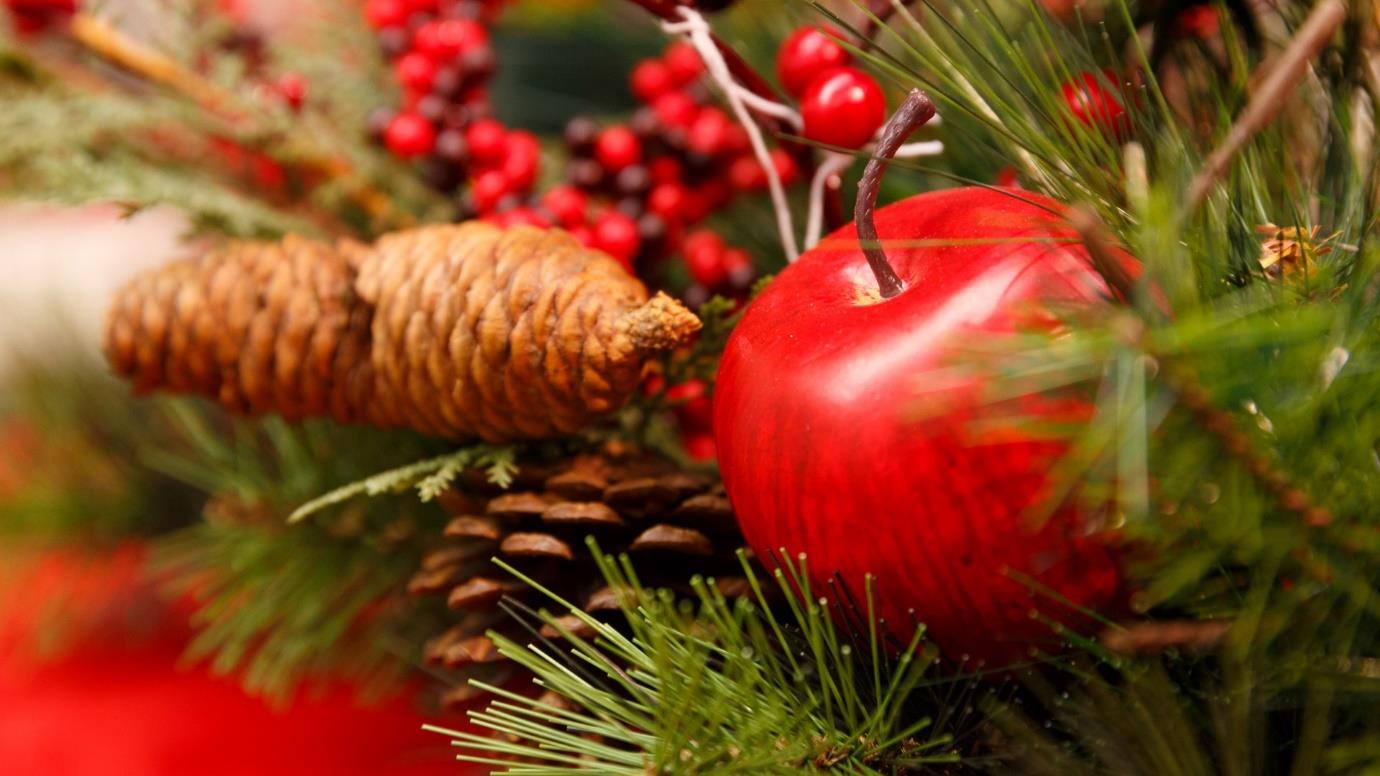 In France you will often see red glass apple decorations adorning Christmas trees. It is said that, centuries ago, real red apples were used but after a bad harvest one year, they were replaced by glass alternatives.
Starry night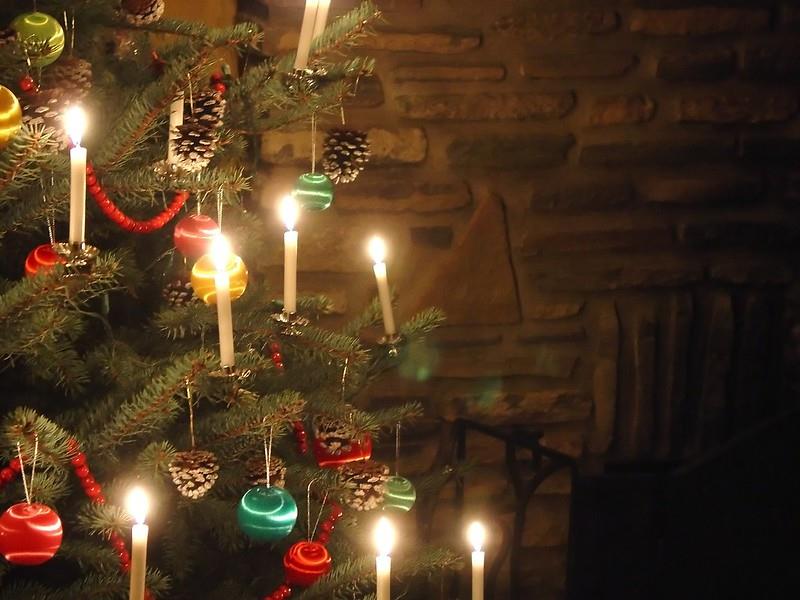 Some traditions have had to be modified over the years, such as the German practice of having real candles on a Christmas tree. The legend states that candles were first used to decorate a tree in the 16th century by Protestant reformer Martin Luther to recreate a starry night. The effect is beautiful, and could be recreated with LED candles.
Holly and the spider
The last thing you would associate with Christmas are spiders, especially if you're an arachnophobe, yet over in Ukraine, you will find their Christmas trees decorated with spiderwebs, as they are said to bring good luck.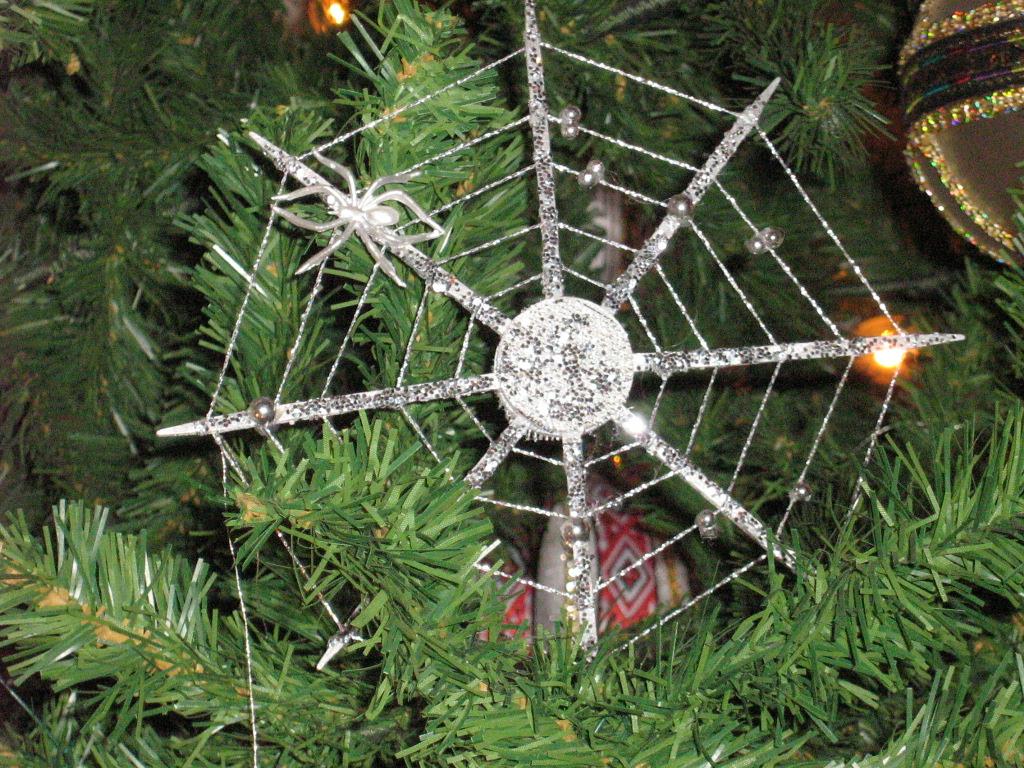 The legend behind this strange decoration begins with a poor widow and her children living in a cramped hut with a pine tree outside. One day, a pine cone falls to the ground and starts to grow – the children were excited about the prospect of having a tree for Christmas. By Christmas Eve it was strong enough to bring inside their home, but they didn't have any money to decorate it. As they slept, spiders came along and spun elegant and beautiful webs over the tree. The next day, the family found their tree full of silky patterns and, as the sunlight hit the spiders' creations, it turned them silver and gold. With luck like this, maybe you'll try having a web decorating your tree this year.
Deck the halls with geometry
Geometry is a trend that has been favoured in home interiors in recent years, but did you know that in Finland, it's also a favourite for Christmas tree decorations? "By looking at the shadows the himmeli is casting, you remember the transience of life, and by looking at the himmeli itself, you remember heaven." Finnish proverb.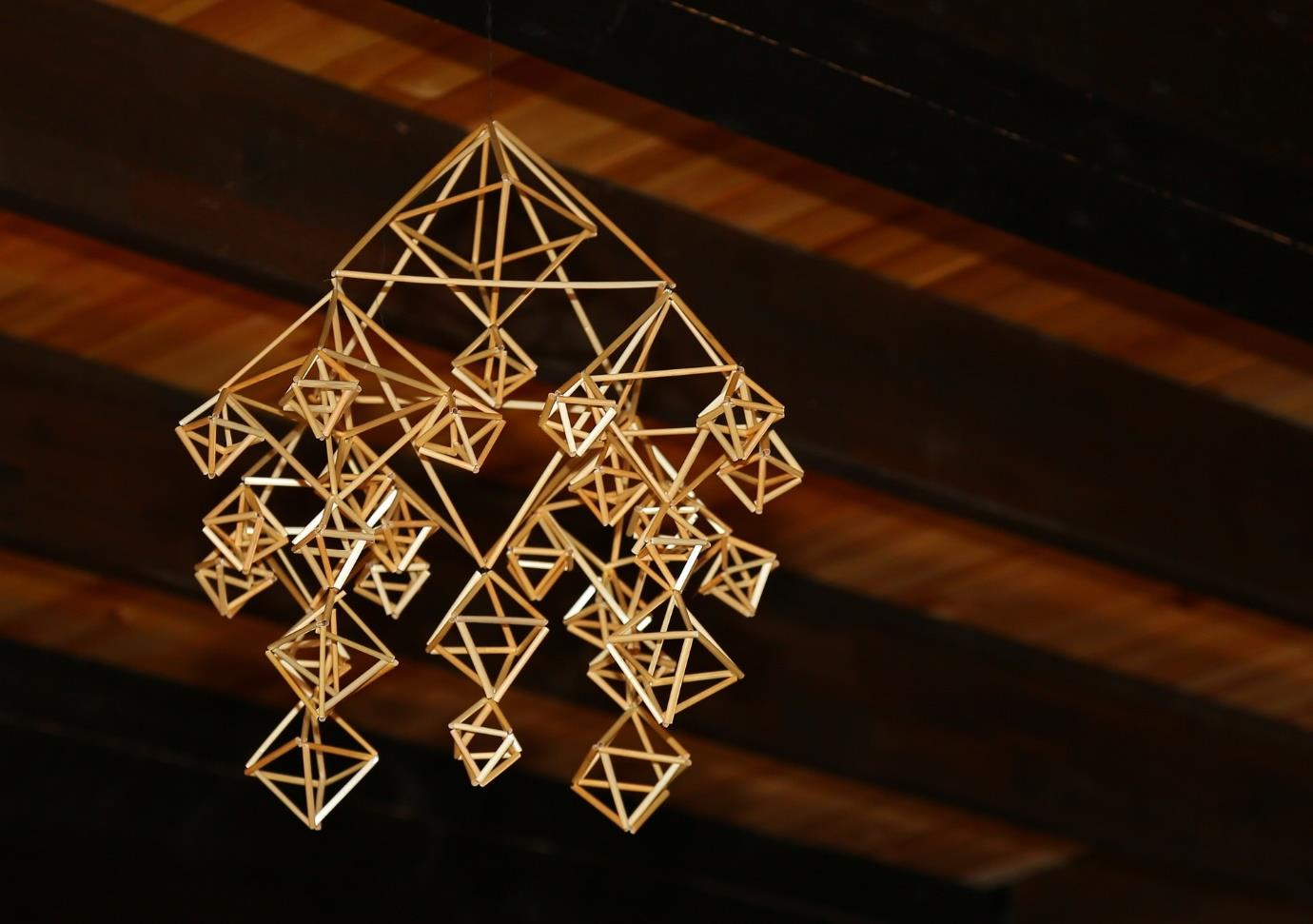 Himmeli is a geometrical decoration traditionally made from rye straw. The word means 'heaven' in Finnish, and is thought to bring luck, protection and a good harvest. Today you can find them in UK stores made from copper and gold, they're a stylish addition to any tree.

Heart Christmas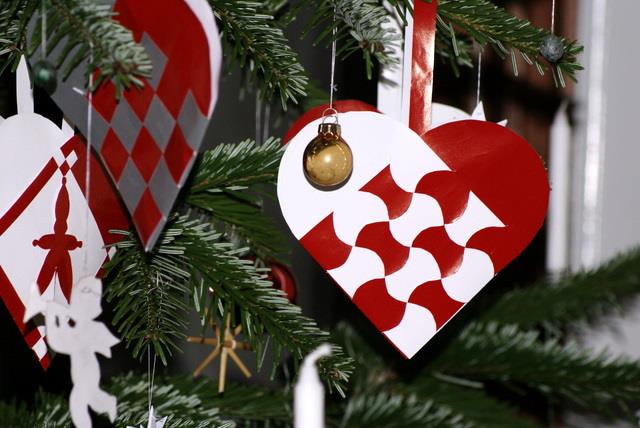 Why not follow in the tradition of the Danish this year, and make some of your own decorations? With so much commercialism you could be feeling that we've forgotten the simple things, creating some of these Julehjerter is the ideal Christmas therapy. Julehjerter are homemade Christmas hearts made from plaiting and pleating red and white paper into a heart shape. The earliest known example of these can be found in the Hans Christian Andersen Museum in Odense, which were made by his own hands.
Moving home for Christmas
What we love about this time of year is seeing how everybody has decorated their homes – no two creations are the same. There is something about the season that brings out nostalgia, and we love hearing your stories about the years you've enjoyed in the home you love – or loved. Moving home at any time isn't easy, if you're moving this Christmas or in the New Year, rest assured that we will have everything covered.
Should you be considering a move, our team of sales elves are awaiting your call, give us a bell on 0203 375 1970.