Published: 02/12/2019   Last Updated: 02/12/2019 10:31:59   Tags: Christmas, House, Decor, Estate Agents
The race for the Christmas number one has begun, the stores are bursting with glitter and sparkles, and all over Kensington people have begun to put up their Christmas trees. Where in your home you place your tree is something many consider when viewing a property for the first time. This season is all about family, warmth and love – all the feelings you wish to experience when you find that perfect place. Christmas is all about traditions, and how you decorate your tree could be one of them. Just as you have your own preferences, across the world Christmas trees are decorated in many different ways – maybe one of these traditions could inspire your creation this year?
Etiquette
You could be a rule breaker, or someone who prefers to leave it to the last minute before a piece of tinsel decorates your home, but what's the etiquette? With some psychologists believing that putting your decorations up early can actually make you happier, it's no wonder that we have seen the twinkles of lights shining up and down the streets of Kensington. Traditionalists suggest that the first day of advent is when you should decorate, which is the fourth Sunday before Christmas.
If you're thinking of holding off because you wish to have a real tree, you may be surprised to learn that the beginning of December is the recommended time for making that purchase, according to the British Christmas Tree Growers Association. They advise that if you look after your tree, it should last four weeks or more. At Harding Green we are full of festive spirit, whether you're in the process of selling your home or not, we believe there's no time like the present to decorate your home.
Pop around the tree
If you have ever watched a US Christmas movie that includes a decorating the tree scene, you will have no doubt seen people placing strings of popcorn like tinsel around the tree. The tradition was very popular in the 1950s and '60s, and many families continue the tradition today – what a fun way to get your kids involved as well as enjoying a treat as you decorate.
Fruity offerings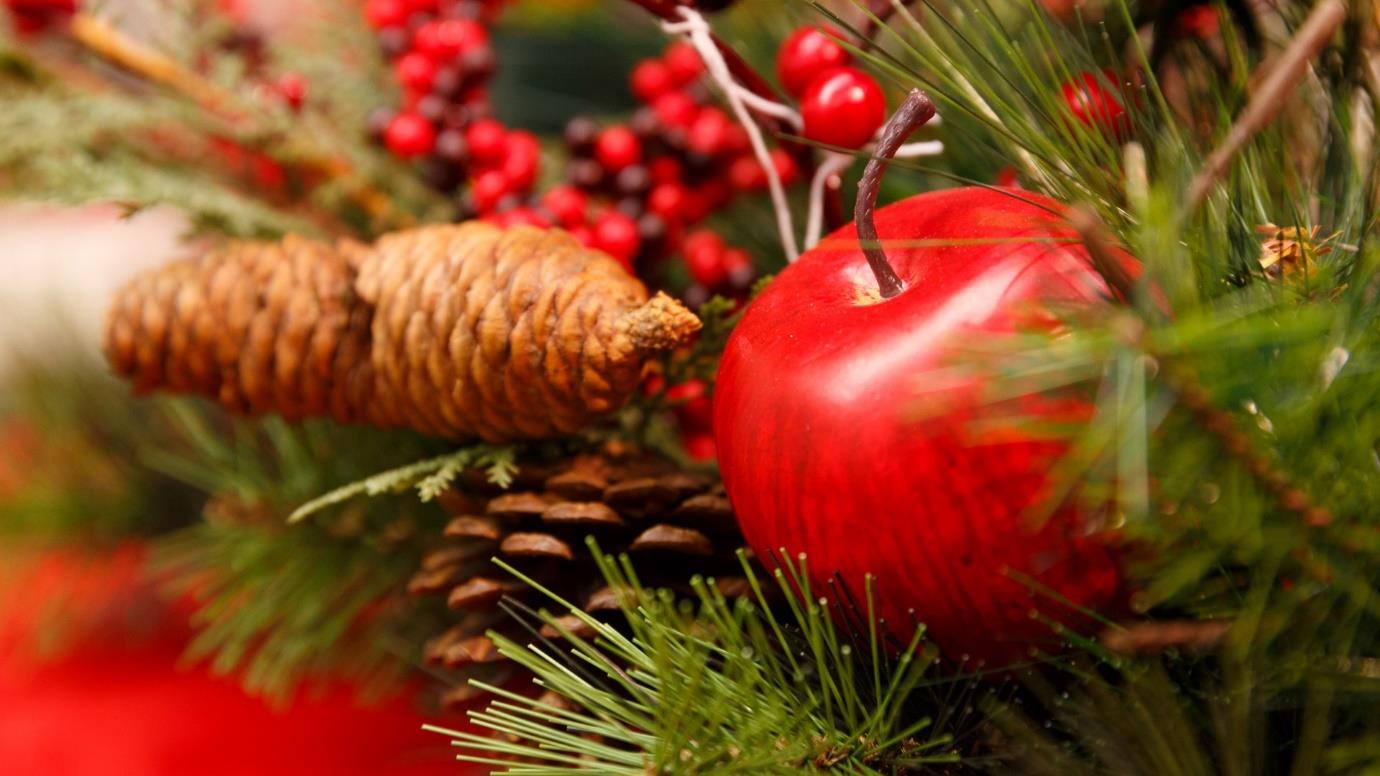 In France you will often see red glass apple decorations adorning Christmas trees. It is said that, centuries ago, real red apples were used but after a bad harvest one year, they were replaced by glass alternatives.
Starry night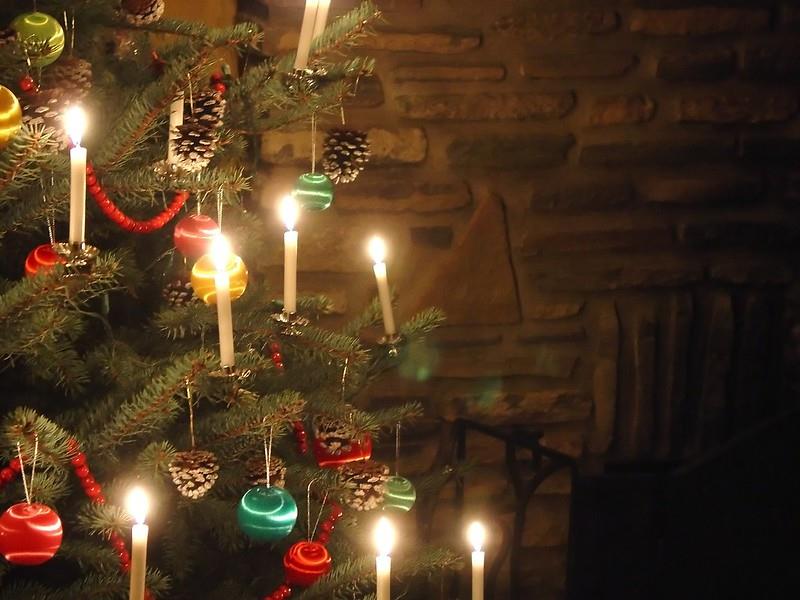 Some traditions have had to be modified over the years, such as the German practice of having real candles on a Christmas tree. The legend states that candles were first used to decorate a tree in the 16th century by Protestant reformer Martin Luther to recreate a starry night. The effect is beautiful, and could be recreated with LED candles.
Holly and the spider
The last thing you would associate with Christmas are spiders, especially if you're an arachnophobe, yet over in Ukraine, you will find their Christmas trees decorated with spiderwebs, as they are said to bring good luck.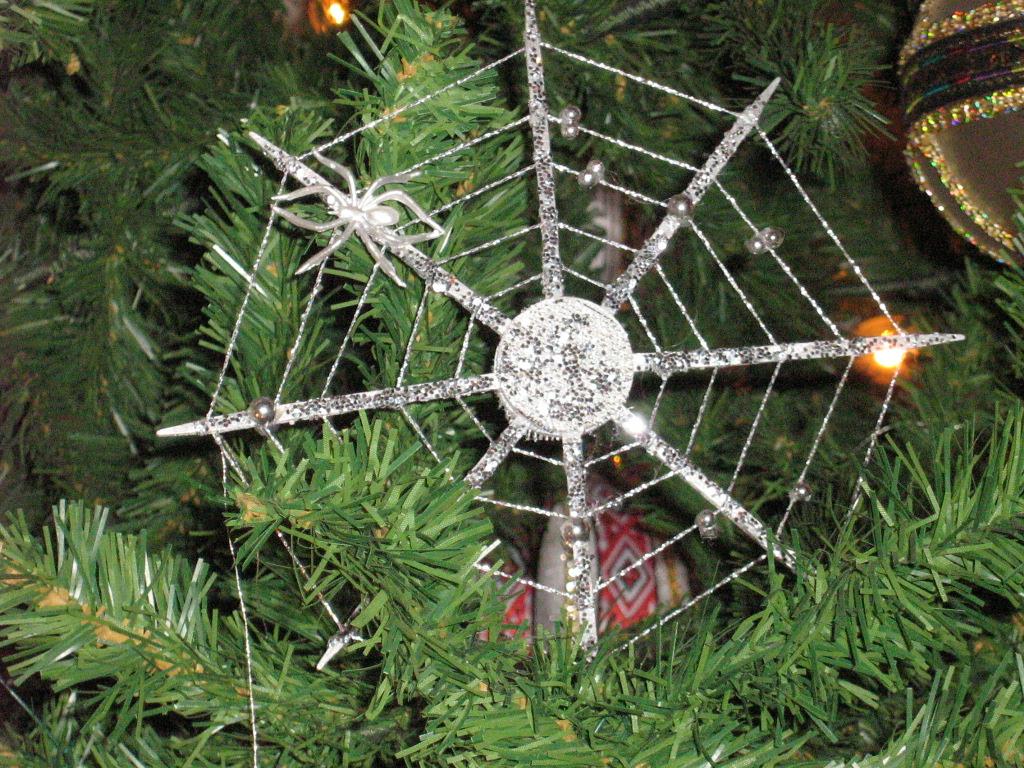 The legend behind this strange decoration begins with a poor widow and her children living in a cramped hut with a pine tree outside. One day, a pine cone falls to the ground and starts to grow – the children were excited about the prospect of having a tree for Christmas. By Christmas Eve it was strong enough to bring inside their home, but they didn't have any money to decorate it. As they slept, spiders came along and spun elegant and beautiful webs over the tree. The next day, the family found their tree full of silky patterns and, as the sunlight hit the spiders' creations, it turned them silver and gold. With luck like this, maybe you'll try having a web decorating your tree this year.
Deck the halls with geometry
Geometry is a trend that has been favoured in home interiors in recent years, but did you know that in Finland, it's also a favourite for Christmas tree decorations? "By looking at the shadows the himmeli is casting, you remember the transience of life, and by looking at the himmeli itself, you remember heaven." Finnish proverb.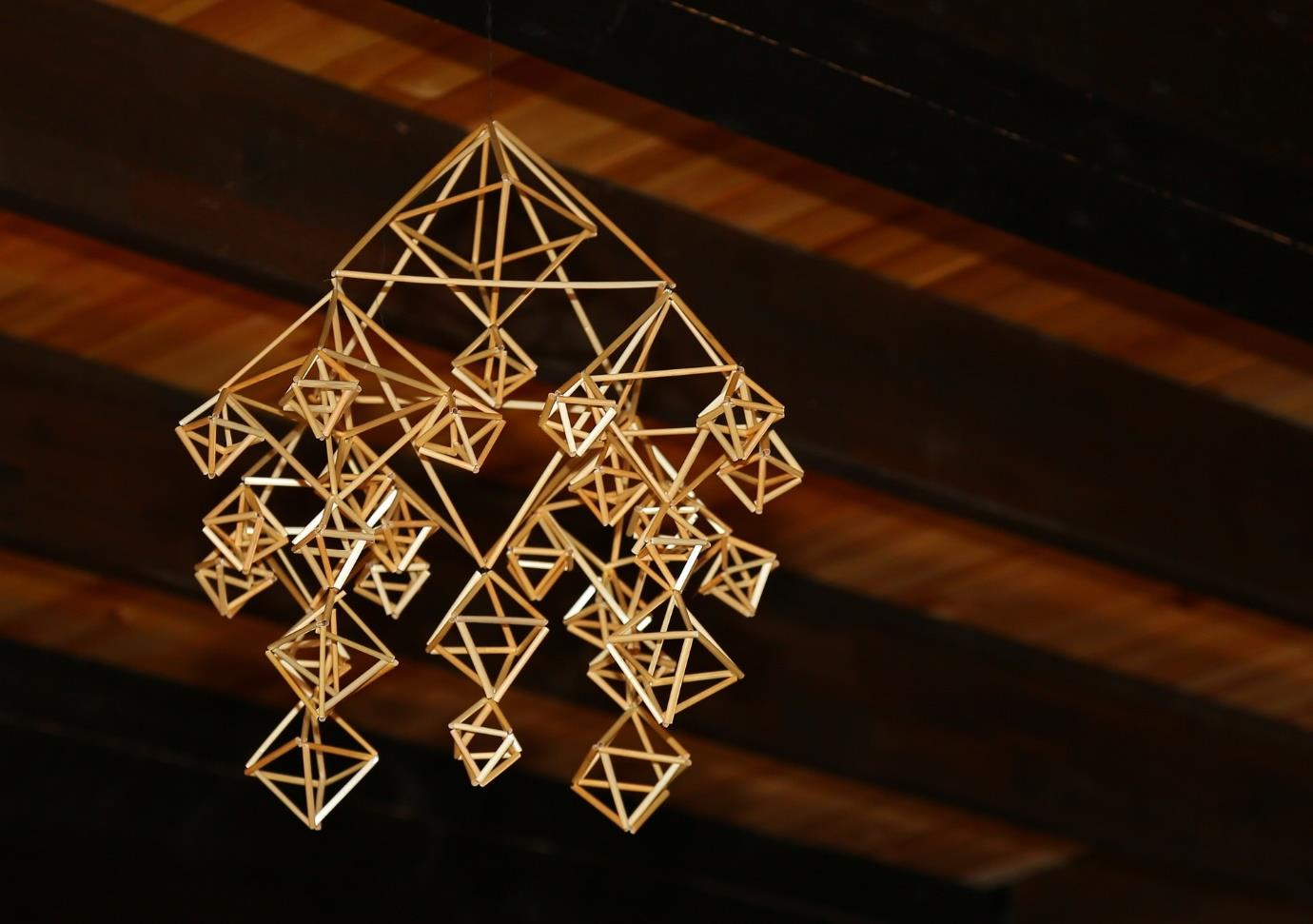 Himmeli is a geometrical decoration traditionally made from rye straw. The word means 'heaven' in Finnish, and is thought to bring luck, protection and a good harvest. Today you can find them in UK stores made from copper and gold, they're a stylish addition to any tree.

Heart Christmas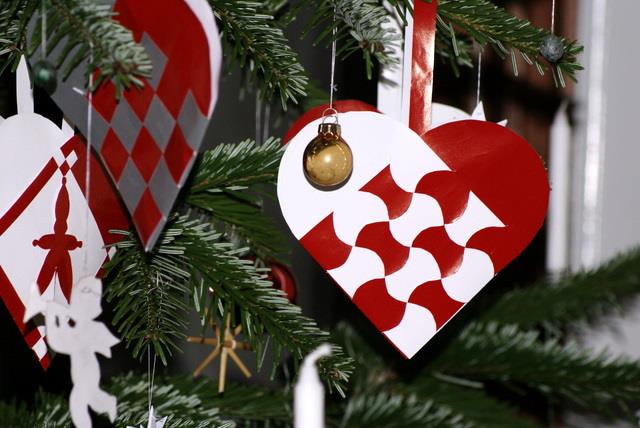 Why not follow in the tradition of the Danish this year, and make some of your own decorations? With so much commercialism you could be feeling that we've forgotten the simple things, creating some of these Julehjerter is the ideal Christmas therapy. Julehjerter are homemade Christmas hearts made from plaiting and pleating red and white paper into a heart shape. The earliest known example of these can be found in the Hans Christian Andersen Museum in Odense, which were made by his own hands.
Moving home for Christmas
What we love about this time of year is seeing how everybody has decorated their homes – no two creations are the same. There is something about the season that brings out nostalgia, and we love hearing your stories about the years you've enjoyed in the home you love – or loved. Moving home at any time isn't easy, if you're moving this Christmas or in the New Year, rest assured that we will have everything covered.
Should you be considering a move, our team of sales elves are awaiting your call, give us a bell on 0203 375 1970.
Published: 18/10/2019   Last Updated: 18/10/2019 15:39:07   Tags: House, Home, Estate Agents
Your kitchen is a key selling point to your home. With the cost of a new kitchen running into the thousands, how your kitchen is presented can make or break a sale. With autumn well and truly upon us and our days growing grey and dreary, staging your kitchen for sale at this time of year is about adding warmth, inviting colours and textures. Why wouldn't you want your home in Kensington to stand out? Check out 10 ways your kitchen can cosy up to buyers.

1. Warm with textiles

Textiles are not something you may think about when looking to stage your kitchen for sale, but they are a gorgeous way to weave in some warmth and style. Introduce textured pillows, throws and table linens where appropriate, using a rich autumnal palette; juxtapose this with smooth surfaces and raw textures.

2. Add pops of colour
As you know, when staging your home it's important to use more neutral tones. That being said, it's always fun to add pops of colour in your kitchen. Painting an accent wall will be too overpowering, so use a piece of art or even paint a piece of furniture focusing on deep reds, warm oranges or olive tones.
3. Introduce soft details
Soft details, such as fresh fruit, can bring life into your kitchen. The best way to introduce fruit is with a large bowl or vase filled with a mixture of lemons or limes. You may decide that you would prefer to present them separately ­– whatever you decide, they are a great and easy way of adding a touch of freshness to your kitchen.

4. Kick out the clutter
Marie Kondo has kicked our clutter into touch, making this the year that many of us discovered how to 'tidy up' in a revolutionary way. Clutter does nothing for a kitchen, it makes it feel small and disorganised, so it's essential to clear all your work surfaces and ensure that everything has a place. Don't think your cupboards are a no-go zone, as nosy buyers are bound to take a look inside.
5. The pantry look
The pantry look has been a growing trend this year, one which you won't have missed if you like a home and interiors magazine or two. What do we mean? The look is created by placing items such as dry pasta, rice and cereals in labelled jars, with baskets used to store similar items, making storage not only functional but beautiful too.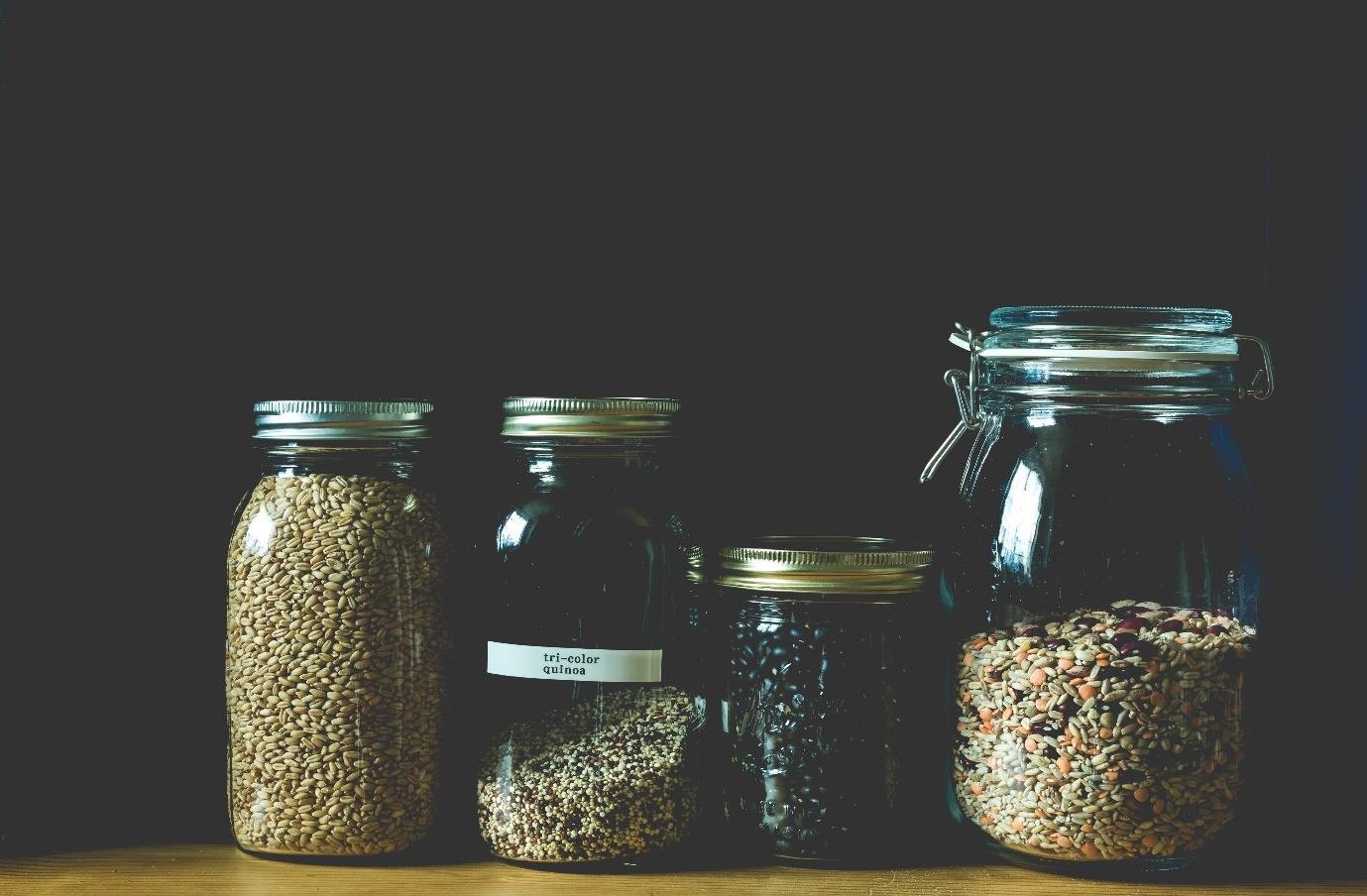 6. Create life
The rise in the sale of houseplants has been significant this year and they are a great go-to decoration. Whether you choose to create a small herb garden so you have easy access to your favourites, or opt for some easy to care for succulents, adding a houseplant is a must for your Kensington kitchen this autumn.

7. Hinch it!
Marie Kondo may be the queen of tidying, but when it comes to cleaning you need to take a few ideas for Mrs Hinch herself. You want your kitchen to sparkle – no appliance or corner must be neglected, as buyers have sharp eyes and tend to notice things that others miss.

8. Make a scene
A kitchen is the heart of the home, as it is a space we often spend a lot of our time. One way to add a touch of cosiness to win over buyers is to create a tempting vignette or two. For example, you could put together a bread board with a loaf of rustic bread and a bread knife. Trays are perfect for vignettes, a cafetière with coffee, a couple of cups and a small jug of milk will not only set the scene, but also the smell of coffee will be incredibly inviting to buyers.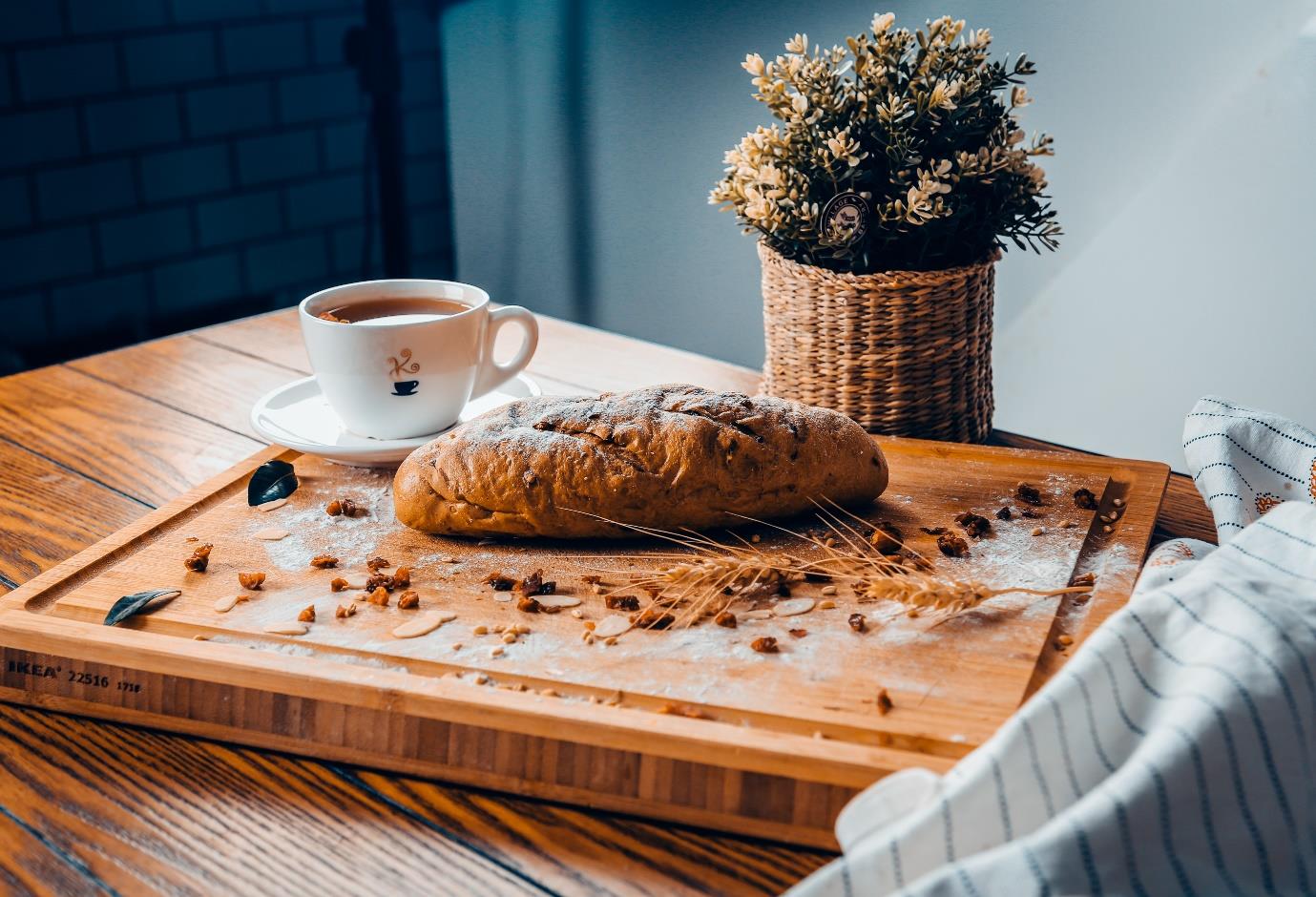 9. Cosy not dark

You need to make sure your kitchen is well lit, as dark days can drain your efforts and you don't want all your hard work to go to waste. As well as your main lights, let our team at Harding Green know where any additional or counter light switches are placed so we can ensure that we make your kitchen shine for every viewing.
10. Speaking of scents
Viewing a property isn't just about the things buyers can see, it's a sensory experience. They will also be taking into account what they can hear, smell, touch and possibly taste (if you leave them a treat to sample). Therefore, when you are preparing your kitchen for sale don't just focus on what you can see, as you may be missing a trick to win your buyers' hearts.
At Harding green we believe that when your kitchen provides a cosy experience for buyers they are likely to want to spend more time there. The longer they are in your home, the more likely they are to start seeing how they could make it their own. For more advice on how to prepare your home for sale, contact our sales team on 0203 375 1970.
Published: 30/09/2019   Last Updated: 30/09/2019 09:58:09   Tags: Pets, House, Moving Home, Moving House
If you have ever moved home before you'll know that the whole experience can send you through a spiral of emotions. As much as you and your family know what is about to happen, there are some members of your family that are completely in the dark. One thing is certain, your pets can become very anxious and their behaviour can change when placed in stressful environments. This is why at Harding Green, we want to ensure that every member of your family has a stress-free move within London.
Calm amidst the chaos

Your home is filled with mountains of boxes, removal men coming and going, and tempers often on a short leash – it's safe to say that moving day can be very chaotic. Not only that, you want your animals to be safe, and it can be easy for them to get into situations that could cause them an injury – which we know is the last thing you want.
We would always advise that you let your pet have a mini break whilst you're in the middle of moving home. Whether they go for a pamper, a friend's house, or even to a boarding home they are familiar with, you can be safe in the knowledge that whilst your home is one crazy place, your pets will be calm, safe and ready to explore their new home when it's ready for them.
Smelly is best

It can be natural to want to wash and clean things before you pack them away, ready to find their new home when you arrive. But when it comes to your pets' belongings, it's best to leave them as they are. As you may know, one way to ease your beloved animal's anxiety is for them to be around familiar smells. Your new home will be filled with unknown scents, and that as well as a strange layout may make them nervous.
When they arrive at their new home there will be nothing more reassuring than being able to smell and see their things. From their bed to their toys, each item will help them to adjust to what must be an extremely confusing situation.
Give them time

It can take time for your pets to get used to their new home and environment and it's always good to keep an eye on what they're doing. Your garden may have a fence, but if there's an escape route you can guarantee that your pet will find it before you do. We would also recommend introducing yourself and your pet to your neighbours, not only will this help you settle into the community, but it will also help should your pets get out as you're all trying adjust.
With dogs, it can take some longer than others to get used to a new neighbourhood, so take each walk one step at a time and keep your eye on them in case they need a little reassurance. Remember, moving home is just as big a deal for them as it is for you!
Keep the familiar

For cats, territory is everything and they feel most at ease when they are in familiar spaces, which is why moving home can cause them to act out of character, such as being more focal and even hiding. Although this is a new home, try and set up their belongings as close as you can to how you have always done, to make things seem as normal as possible for them.
It's not just their things that can help your pets' readjustment, but also trying to stick to their old routine. Routines are extremely important for pets, if you've always walked your dog at 7am, continue to do so. Feeding times should also be kept the same, if possible. The more you keep familiar for the furry members of your family, the easier it will be for them to get used to their new home.
Be prepared
Every member of your family will settle into their new home at a different pace and you need to be prepared that your pets may show signs of anxiety and stress for several days. It's worth keeping their medical records to hand, including their microchip number in case they get lost. Should your pet stop eating, it's worth consulting with your vet.
We want to ensure that you all move as safely and as enjoyably as possible within London. If you would like advice on finding the ideal home for the whole of your family, contact our sales team today on 0203 375 1970.